around the blog
Eating in Translation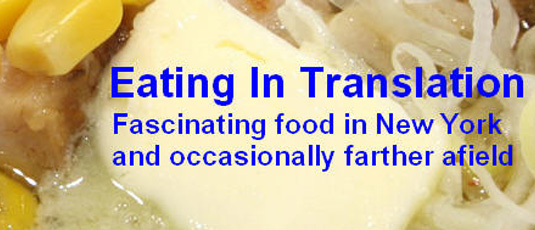 Teach a man to fish and he'll eat for days. Give a man a Metrocard and he'll eat anything. Dave Cook began his blog, Eating in Translation, about three years ago when his wide-ranging palate had him trying anything New York City had to offer under two conditions: it had to be authentic, and it had to be cheap. Save the five star dining and new restaurant opening for the New York Times, Dave craves the twice fried, the still swimming, hot off the hibachi, and hard to pronounce. Ever heard of upi java, wax gourd, or nam pla wan? Chances are he hadn't either, but Dave follows one rule those with more sensitive stomachs just call brave: You don't know until you try.
We caught up with Dave in between meals and asked him to tell us more about his experimental dining habits and the blog that hosts his field notes, 
www.eatingintranslation.com

What brought you to New York?
College. I went to Columbia, and I still live up in Morningside Heights.
What do you love about living in New York?
It's hard to be bored, especially when it's so easy to hop a ride to someone else's code. My blog's about food, of course, but you can?t beat New York for museums, shopping, live music, people watching, or just wandering around and exploring.
What do you think makes a New Yorker?
Being energized enough to keep things moving along, and relaxed enough to keep a good attitude about it all.

What surprises you about New Yorkers?
They'll wait 45 minutes for a table at a Manhattan restaurant, but they won't consider a half-hour trip to an amazing joint in Queens or Brooklyn where they can sit right down.
Do you know any tricks or insider info?
That weak dollar you hear so much about buys a lot more in the outer boroughs than it does in the Village. And this may be more of an observation, but when I'm out food hunting, many folks ask where I'm from, and often they seem very surprised that I live right here. Maybe it's the camera around my neck, or maybe it's the outsider attitude.
When you visit a restaurant (and I use the term very loosely), and you're trying a cuisine that you don't know very well, sometimes the best way to discover new food is to act like an outsider: Have them make you a plate of whatever they do best, or whatever looks good at another table. Very likely they'll tame it for you, too, so be sure to ask for whatever condiments you see at the other tables, too. But use them sparingly, till you know what you're getting into!
Tell us about your blog.
I launched Eating In Translation about three years ago as a collection of field notes on interesting food I'd tried, or planned to try, in and around New York. Since January 2005 I've visited some 1,800 restaurants, lunch counters, cafes, street vendors, fairs, festivals, grocers, and greenmarkets. I prefer casual to fancy; inexpensive is good, too.
I don't focus on my own code; Eating In Translation includes posts, in words and pictures, on the places I've eaten in more than 70 New York neighborhoods. Some neighborhoods I've visited less than others, but I'm always open to tips from my readers about what's cool in their code!
What's the best corny tourist attraction that you secretly love?
No secret: I love Gray's Papaya, at the corner of 72nd and Broadway. They were way ahead of the curve with their recession special, but even if you've got deep pockets, they serve a great hot dog!
Best neighborhood bar?
When I'm in a mood to shoot pool, Tap-a-Keg on Broadway near 104th St.; when I'd rather just hang, it's even up between Abbey Pub on 105th and Broadway Dive at 101st.
Best late night joint?
If it's not Tap, Abbey, or Dive, it'd have to be Ding Dong Lounge, near 105th over on Columbus. Iffy pool table, good DJs.

Best fancy shmancy restaurant?
I'm not big on shmancy, but I really appreciate Del Posto; the food, decor, and service are top-notch, and they'll treat you shmancy even when you come as you are.
Last cultural thing that you did (movie, museum, theatre, etc…)?
I finally caught The Counterfeiters this weekend (which brings me up to date on last year's Oscar picks), but by the time you read this I'll probably have been back to the movies again.
Best moviehouse?
Film Forum, by a mile. Closer to my code, Lincoln Plaza and Walter Reader are pretty good, too.
Best place to meet members of the opposite sex?
The cafe at the McNally Robinson bookstore, when I can get a seat; the aisles, when I can't.
around the blog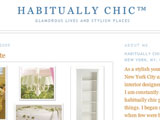 For the Habitually Chic Heather, inspiration and design are just two of the innumerable themes that can be found in abundance in both New York City as well as her blog.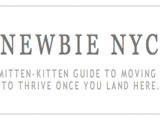 New to New York City? Unsure of how to start looking for an apartment? Curious about where you can start making friends? For many of these answers, you can turn to New York City newbie, Mary Hilton's blog. She made the move to the city from Washington D.C. a few years ago.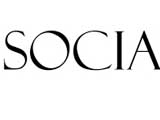 For those people who in High School just missed being voted the hippest, liveliest, or most fun person in the grade, there is now a new site for them to redeem their past social misfortunes.