local flavor
Coney Island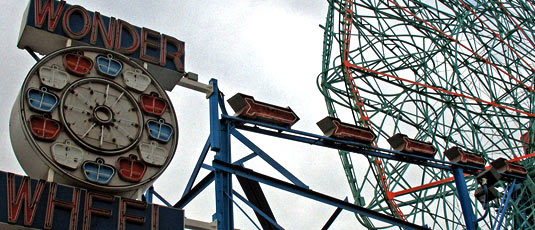 If you crave more than just ocean waves and sunrays at the beach, head to Coney Island. This landmark Brooklyn location is brimming with the finest in freak show and burlesque entertainment, and The Coney Island Museum only charges 99 cents admission. Plus, classic amusement park rides such as the Wonder Wheel and the Zipper are running and ready to make your stomach drop. After you've worked up an appetite, stroll on over to Nathan's for a world famous hot dog and do some people watching while you scarf it down. Some of the world's most interesting characters traverse the beat-up boardwalk, every one of them adding to the utterly unique atmosphere.
1000 Surf Avenue, Brooklyn
www.coneyisland.com
Coney Island Events:
Nathan's Famous holds an annual hot dog eating contest every July 4th at noon sharp.
Fireworks displays crackle and pop over the beach at 9:30 pm every Friday, from the last weekend in June until the Friday before Labor Day.
Burlesque at the Beach shakes, shimmies and twists every Friday night at 10pm at Sideshows by the Seashore, 1208 Surf Avenue, Brooklyn.
Directions to Coney Island:
By Train:
Take the D, Q, N or F train to Stillwell Avenue.
By Car:
Take the Belt Parkway to exit 6. Head south on Cropsey Avenue to West 17th Street. Keyspan Park and the Parachute Jump will be in front of you on Surf Avenue.
Parking:
Street parking is available. There are commercial parking lots on West 17th Street and West 12th Street between Mermaid and Surf, West 15th Street between the Boardwalk and Surf and on Neptune Avenue between West 12th and Stillwell Avenue.
local flavor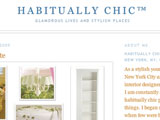 For the Habitually Chic Heather, inspiration and design are just two of the innumerable themes that can be found in abundance in both New York City as well as her blog.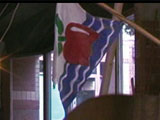 In the warmer weather months when the sun is beating down on the New York City pavement and your body is being cooked from all angles, it is often difficult to remember that Manhattan is an island with easily accessible bodies of water.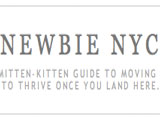 New to New York City? Unsure of how to start looking for an apartment? Curious about where you can start making friends? For many of these answers, you can turn to New York City newbie, Mary Hilton's blog. She made the move to the city from Washington D.C. a few years ago.