Codegories
Cool in Your Code covers the best of fashion, celebrity, food and more!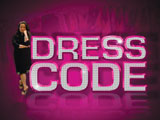 Dress Code
Style is essential in NYC as is apparent in the many beauty, designer, and specialty stores. Our fashion experts will help you figure out where to find the must-have trends of the seasons as well as the not-to-be missed treatments for your body. It's the one-stop shopping segment that helps you define your style in the city.
---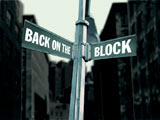 Back on the Block
Many famous Americans call NYC home. This segment gives viewers the chance to get closer to their favorite personalities as they reminisce about the people, places, and boroughs that helped shape their lives. They've all come a long way from the walk-ups and street corners they used to call home. Back on the Block lets us remember that even though times change, the neighborhood will always be there.
View all Back on the Block entries.
---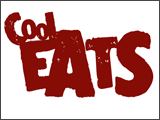 Cool Eats
NYC has a restaurant to please every palate, as well as a few that raise your eyebrows. From the best place for Thai to the freshest greenmarkets, Cool Eats takes you inside and behind the counter of the NYC eating scene. We talk with chefs and owners to get the inside story, as well as patrons to find out what dishes are not to be missed.
---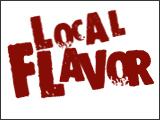 Local Flavor
Every code has its secrets and hidden gems that make the area unique. You may not have even realized they were there, but we'll show you how these "local flavors" are the very things that give the code character.
View all Local Flavor entries.
---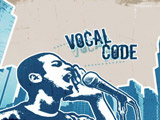 Vocal Code
New York City is an inspirational stomping ground for many musicians. This segment introduces you to some of the finest up-and-coming music acts, from rock bands to rappers and solo artists. We interview these musical talents and give you a taste of their tunes.
---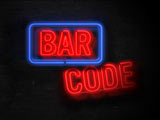 Bar Code
NYC is full of fabulous watering holes. From hard-to-get-into hot spots to hard-to-get-out-of dive bars, you'll find all the top-shelf nightlife right here. Cheers!
---
---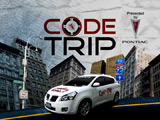 Code Trip
Fasten your seatbelts, because we're taking a Code Trip! It's the fast paced segment where we hit the road for a street-level look at zip codes near and far. The action begins at local tri-state Pontiac dealerships, where our CiNYC hosts start up the Codester, a fully loaded Pontiac vehicle. Joined by some very special Code Trippers, we'll zip past scenic New York landmarks and head to cool locations in some of the city's coolest Neighborhoods.
---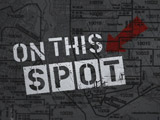 On This Spot
Countless classic films have been shot on the streets of New York. In this segment, we will uncover interesting factoids in regards to where things were shot all over the city. We will visit locations and get insider information on the shoots themselves from actual talent and crews who worked on the films.
View all On This Spot entries.
---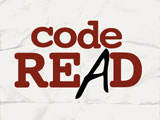 Code Read
Many a great American novel has been conceived and written in NYC. This segment highlights literary figures who are New York natives or whose work has been inspired by the city. We delve into the influences and experiences that have shaped their lives and careers, and discuss their past, present and future projects.
---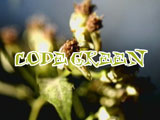 Code Green
There are more than 28,000 acres of parkland in NYC. It takes an army of green thumbs to keep the grass growing and the flowers blooming. This segment introduces some of these dedicated city gardeners.
---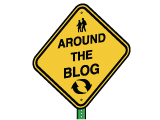 Around the Blog
It seems like everyone has a blog these days. But no one tells you how it is like a New Yorker. CiNYC ventures into the blogosphere to unzip the best info New York's insiders have to offer. This online exclusive will feature a new blog each week, with a write-up on the blog as well as interviews with the minds behind the keyboards. You'll find news, music reviews and rare tips to getting the most of the Big Apple. Tell us about your favorite New York blog, and you might find it profiled on the next Around the Blog.
View all Around the Blog entries.
---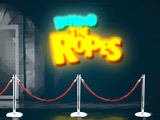 Behind the Ropes
Everyone knows New Yorkers love to queue. The velvet rope means it's the place to be and this segment gives you an all access pass. Get the 411 without waiting in line and don't worry about getting past the bouncers because we'll be talking to them as well. Learn how to get yourself on the hottest invite lists in town.
View all Behind the Ropes entries.
---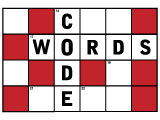 Code Words
CiNYC is always on the lookout for New Yorkers who are in the know. Now, those voices will speak for themselves. Our rotating roster of columnists will de-code their unique areas of expertise. Foodies will review restaurants, fashionistas will reveal their finds, artists will share their creations, and lifestyle gurus will show you how to make the most out of the city. Keep checking in to check out your favorite Code Word columnist.
---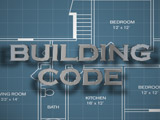 Building Code
Welcome to Building Code, your key to unlocking the coolest apartments in some of the most sought after addresses in New York City. It's open house and we've got the exclusive on the city's real estate scene. From co-ops to condos, pre wars to penthouses – It's all right here on Building Code.
View all Building Code entries.