local flavor
Cloisters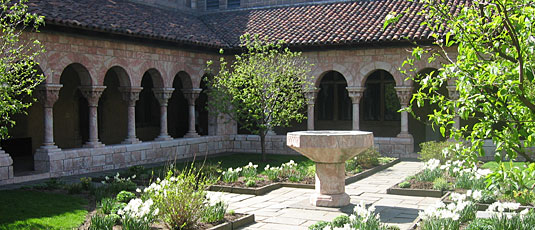 The Cloisters is a branch of the Metropolitan Museum of Art, committed to preserving and displaying art of Medieval Europe. But it's no ordinary museum. Originally located down the street from its present location, The Cloisters began in the studio of early 20th Century sculptor and collector, George Grey Barnard. Barnard had collected tapestries, other artworks, and examples of medieval stonework. In the early 30s, John D. Rockefeller, who had purchased the last great estate in Northern Manhattan from the Billings family, offered this property for a new, larger Cloisters that would come closer to evoking the monasteries, artwork and lifestyle of Medieval Europe. Everything is put in it's original context so you get a clear idea of how it was first displayed and how the architecture relates to the art.
This arm of the museum feels like a little sanctuary in the middle of manhattan with the lush gardens and vegitation. When you need a break from hectic city life, hop on the train to the Cloisters for a little culture and relaxation.
local flavor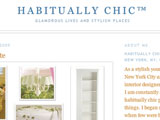 For the Habitually Chic Heather, inspiration and design are just two of the innumerable themes that can be found in abundance in both New York City as well as her blog.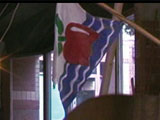 In the warmer weather months when the sun is beating down on the New York City pavement and your body is being cooked from all angles, it is often difficult to remember that Manhattan is an island with easily accessible bodies of water.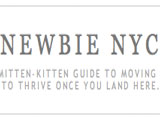 New to New York City? Unsure of how to start looking for an apartment? Curious about where you can start making friends? For many of these answers, you can turn to New York City newbie, Mary Hilton's blog. She made the move to the city from Washington D.C. a few years ago.