around the blog
Brooklyn Heights Blog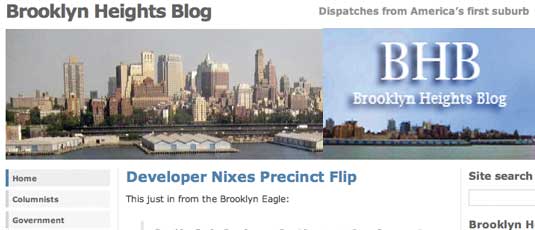 For all the goings on in "America's First Suburb," log on to Brooklyn Heights Blog. Homer Fink, best known as creator of irreverent blog, The Fink File, was feeling the pangs of "civic duty" when he decided to fill a gap in the blog world by compiling and covering events in the charming neighborhood of 11201.
We asked Homer to give us some insights into his New York.
What do you love about living in New York?
It's the greatest city in the world, everything is here and it's open 24/7. The diversity of people here is what makes it so special.
What do you think makes a New Yorker?
A real New Yorker has a certain look in their eyes, as though they get the joke too.
What surprises you about New York or New Yorkers?
We're nicer than out of towners think.
Tell us about your blog.
Brooklyn Heights Blog (brooklynheightsblog.com) was started in August 2006 as a way for me to meet people in the neighborhood. I also noticed that, at the time, no one else was doing a blog about the Heights even though every other Brooklyn area seemed to have one.
Best neighborhood bar?
Magnetic Field. 97 Atlantic Avenue.
Best moviehouse?
Brooklyn Heights Cinema!
around the blog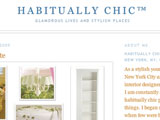 For the Habitually Chic Heather, inspiration and design are just two of the innumerable themes that can be found in abundance in both New York City as well as her blog.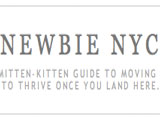 New to New York City? Unsure of how to start looking for an apartment? Curious about where you can start making friends? For many of these answers, you can turn to New York City newbie, Mary Hilton's blog. She made the move to the city from Washington D.C. a few years ago.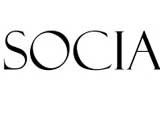 For those people who in High School just missed being voted the hippest, liveliest, or most fun person in the grade, there is now a new site for them to redeem their past social misfortunes.