around the blog
Thousand Bars Blog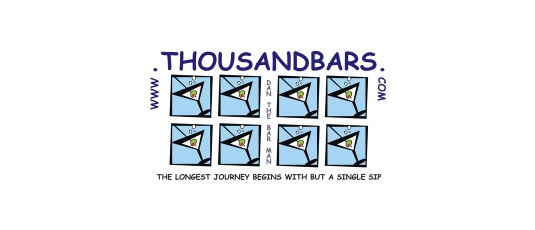 The only drinking problem New Yorkers have is falling victim to the local bar routine. You know the drill. It's close, so you go. You like what's on tap, so you go again. Next thing you know you're on a first name basis with the bartenders, so you keep going back. Pretty soon you're such a regular that your drink of choice is already poured before you walk in. But there's so much more to drink…er, we mean places to drink…here in the land of opportunity! That's why you should know about Dan Freeman. A man who embarked on a personal quest to drink (at least) one drink at a thousand new bars in one year. On a pubs to person ratio, he was wildly outnumbered. But when it comes to drinking, numbers belong on napkins. Dan chronicles his one-year challenge in his blog, entitled Thousand Bars Blog. Here's what Dan had to say about his New York City bar experience and New York in general.

Tell us about your blog: what is the premise, what are your main coverage areas, how did you get started?
I initially started my blog to keep a diary of my attempt to have at least one drink in one thousand different bars in one year. As time went by it became more and more popular and I started to expand my write-ups of the bars that I visited and started to include pictures. I successfully completed my quest on December 30th, 2005 but have continued to chronicle my visits to bars, restaurants, and travels. Surprisingly I still have a fairly large following.
What brought you to New York?
I originally came here on a ten month consulting assignment. That was about thirty years ago. My assignment was extended, I went into business for myself, got married, and here I remain to this day.

What do you love about living in New York?
There is so much to do. And I love living where I do, in Downtown Brooklyn. When I tell people it is like a bunch of little towns they don't know what I mean until I take them to the butcher shop with sawdust on the floor, the fish monger, the cheese store, all of the little specialty stores and friendly neighborhood bars.
What do you think makes a New Yorker?
That is hard to say because there isn't any such thing as a typical New Yorker. I think the belief that New York is the center of the world, if not the universe, helps define you as a New Yorker though.

What surprises you about New York or New Yorkers?
Nothing much anymore. However I was initially surprised about how friendly most of them are. Pull out a map and you will soon be surrounded by people asking if you need help.
When you leave New York, what do you miss the most?
Probably my favorite restaurants and local watering holes. All of the little specialty stores where I can buy my ingredients for cooking. The wide selection of beers that are available. My neighborhood liquor store with Todd, the manager, who knows more about wines and liquor than anyone I have ever met.

Do you know any tricks or insider info?
Just be friendly and tip generously. This works wonders in restaurants and bars.
Best neighborhood bar?
There are several that I like but my favorite is Pete's Waterfront Ale House on Atlantic Avenue.

Best late night joint?
That would be Montero's, also on Atlantic Avenue. The last bar before you hit the water. Of course late at night I like beer and shots, so don't expect anything fancy.

What was your most recent cultural experience?
I saw "Stop The World I Want To Get Off" in Puerto Vallarta, Mexico. Interestingly, the lead was played by Sol Rose who once played the role on Broadway. He is a part owner of a restaurant down there.
Best fancy schmancy restaurant?
My favorite is Chanterelle: elegant, great friendly service, wonderful food.
Best First Date Bar?
For me, Capucine's: friendly and romantic restaurant in Manhattan. Been going there for almost 30 years.
Want to visit Dan's local liquor store? What's your favorite NYC bar?
Post a comment below and give us some lip about the city's best liquor.

around the blog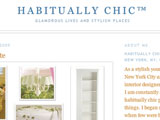 For the Habitually Chic Heather, inspiration and design are just two of the innumerable themes that can be found in abundance in both New York City as well as her blog.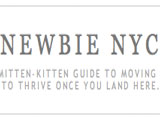 New to New York City? Unsure of how to start looking for an apartment? Curious about where you can start making friends? For many of these answers, you can turn to New York City newbie, Mary Hilton's blog. She made the move to the city from Washington D.C. a few years ago.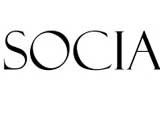 For those people who in High School just missed being voted the hippest, liveliest, or most fun person in the grade, there is now a new site for them to redeem their past social misfortunes.