local flavor
A Slice of Brooklyn Pizza Tour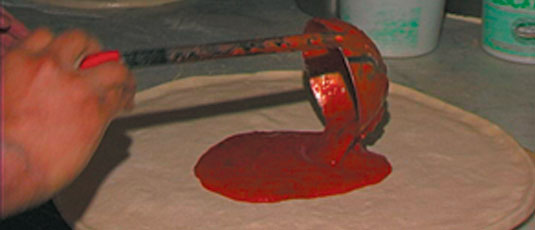 Forget the Brooklyn Bridge! A Slice of Brooklyn Pizza Tour worships landmarks in the form of pizzerias. Native Brooklynite and tour guide Tony Muia treats pizza lovers to Zagat- rated Grimaldi's for a perfectly charred Neapolitan pie and L&B Spumoni Gardens for a thick Sicilian slice (corner square, please!). Learn the history of pizza, visit famous Brooklyn movie locations, explore Keyspan Park, Coney Island and more on a pleasantly full stomach.
Tour Information:
When: Fridays, Saturday, Sundays and Mondays at 11:00am. These are the standard tour times; please click the link below to see all currently available dates.
Length: Approximately. 4 1/2 hours
Price: Adults: $75 • Children under 12: $65 (tour includes pizza & soft drinks)
Meeting Place: 4th Avenue between 13th and 14th Street, just off Union Square(exact details provided upon purchase)
Tour Highlights:
-Learn about the history of the Brooklyn Bridge while standing nearby on Old Fulton Street.
–See Coney Island's historic amusement park and boardwalk.
–See million dollar homes along scenic Shore Road in Bay Ridge.
–See the Brooklyn Army Terminal where Elvis shipped off to Germany in 1958.
–Ride along tree lined streets of Brooklyn brownstones.
–Learn about George Washington's Battle of Brooklyn in 1776.
–Visit locations from movies filmed in Brooklyn such as "Saturday Night Fever", "The French Connection","Scent of a Woman", "Requiem For A Dream", "Annie Hall" and many more.
–See Keyspan Park – home of the Brooklyn Cyclones and baseball's return to Brooklyn.
-Learn about Brooklyn-born celebrities.
–Learn about the history of pizza from Italy to Brooklyn.
-See Trump Village – the development where The Donald's dad, Fred, first made his fortune.
A Slice of Brooklyn Bus tours also provide a Neighborhood Tour and a Christmas Lights Tour. Find more information on their Web site listed below .
A Slice of Brooklyn Pizza Tour
Tour leaves from Union Square
www.asliceofbrooklyn.com
Are you a self-proclaimed pizza connoisseur?
Post a comment below and let us know the best place to get a slice!
local flavor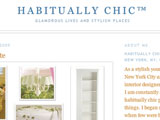 For the Habitually Chic Heather, inspiration and design are just two of the innumerable themes that can be found in abundance in both New York City as well as her blog.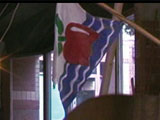 In the warmer weather months when the sun is beating down on the New York City pavement and your body is being cooked from all angles, it is often difficult to remember that Manhattan is an island with easily accessible bodies of water.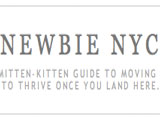 New to New York City? Unsure of how to start looking for an apartment? Curious about where you can start making friends? For many of these answers, you can turn to New York City newbie, Mary Hilton's blog. She made the move to the city from Washington D.C. a few years ago.