Tag: environment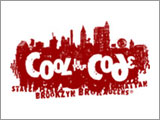 We hear it all the time that our environment is in serious need of help. This informal exhibition takes a look at the pressing issues of our climate. The massive storms and rising sea levels are a serious matter. Educate yourself and be a bit more aware of the world or even the city streets you walk everyday.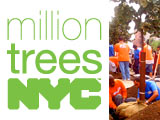 The initiative MillionTreesNYC began in 2006 and promises to deliver the city one million new trees by 2017.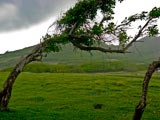 International trip-hop artist, Dirty Elegance, is cleaning up the environment! Code Green invites you to become a part of his quest to plant 10,000 trees with 50,000 Itune downloads. Enjoy his lyrics and take action
to improve New York City and other codes around the world.