local flavor
Shearwater Sailing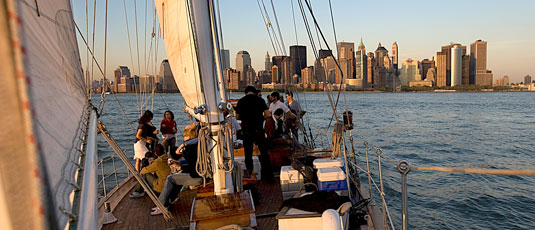 All hands on deck! Fall in love with Manhattan all over again sailing on the Hudson aboard the Shearwater. This roaring 20s, jazz-age, Gatsby-era schooner was the last luxury yacht built in the U.S. before the Depression, and is available for private charter or public sails every day and evening. Enjoy brunch on deck, unwind during a Happy Hour cruise, or board in time to bask in the sunset glow. The late-night Harbor Lights jaunts, when the river is lit only by city lights, are a crew favorite. With the wind whipping through your hair and the skyline rising over the river, you may never want to return to shore.
North Cove Marina at the World Financial Center, 385 South End Avenue, Manhattan
www.shearwatersailing.com
local flavor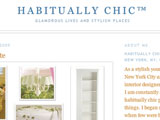 For the Habitually Chic Heather, inspiration and design are just two of the innumerable themes that can be found in abundance in both New York City as well as her blog.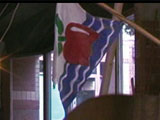 In the warmer weather months when the sun is beating down on the New York City pavement and your body is being cooked from all angles, it is often difficult to remember that Manhattan is an island with easily accessible bodies of water.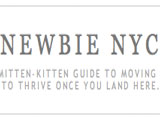 New to New York City? Unsure of how to start looking for an apartment? Curious about where you can start making friends? For many of these answers, you can turn to New York City newbie, Mary Hilton's blog. She made the move to the city from Washington D.C. a few years ago.