around the blog
Adam's World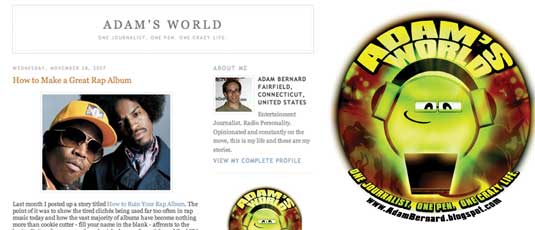 Hip-Hop's finest and Hollywood's up and coming are brought together in Adam's World. Journalist and radio personality Adam Bernard created this blog to impart his knowledge, experiences and opinions on everything from how to make a great rap album to the tragic demise of the local record store. On the lookout for cool new local music? Don't miss his Artist of the Week column.
Adam shares some of what he's learned about the Big Apple.
What do you love about living in New York?
There is always something to do and always someplace to go. I also love that I can get whatever I need at whatever hour I happen to need it. Case in point, I went in a few weeks ago to catch a concert at a small performance space and at one in the morning I felt some hunger pains in my stomach. Because this is New York City multiple delis were still open and I could easily grab a tuna fish sandwich to eat on the train ride home. What's not to love about that?
What do you think makes a New Yorker?
Caffeine, and a complete non-understanding of the concept of slowing down. It's an attitude, but NOT an attitude problem because at the same time, New Yorkers can be some of the nicest people in the world.
What surprises you about New York or New Yorkers?
Not much, but I think what surprises others is, like I mentioned before, how nice New Yorkers can be. They'll almost always point you in the right direction if you're lost.
Do you know any tricks or insider info?
Insider info? For one, despite how crazily the cab you're in may be moving just roll with it, these guys know what they're doing. Second, expect long waits whenever you desperately need a subway and incredibly short waits when you're running ahead of schedule. I don't know how they do it, but it happens every time. Third, unless you have something you need to do in Times Square avoid it at all costs. It's fantastic that the area is no longer a crack den, but there are so many tourist traps there at this point it's impossible to get anywhere.
Tell us about your blog.
I started Adam's World back in 2003 as a writing exercise and it slowly developed into what it is today, which is total coverage of everything I do in the entertainment world. If I attend an album listening session, concert, premier party, or anything else entertainment related I post something up about it. I'm also a beast with the editorials. To call me opinionated would be a vast understatement and I'm not afraid to voice those thoughts. In addition to those kinds of stories, a little over a year and a half ago I decided I wanted to do something for all the artists I felt deserved some press but weren't getting very much of it, so I created my Artist of the Week features. This stemmed partly from the fact that I'm constantly meeting fantastic, hard working, artists and partly from seeing a lot of writers get big feature stories and then ignore what was really going on in the scene. At the time I was getting some of those big stories myself (still am, thankfully) and wanted to make sure I didn't forget what one of my biggest goals has been since day one, which is to expose the world to emerging, or simply hidden, talent. In March of '08 I will publish my 100th Artist of the Week feature, a landmark I am especially proud of.
Best neighborhood bar?
A few weeks ago this would have been a crapshoot, but while celebrating my birthday, I ended up at Peculiar Pub on Bleeker. As a beer enthusiast, having the option of literally hundreds of beers was fantastic.
What is the last cultural thing that you did?
I've been to a handful of Hip-Hop Theater events, including my buddy Dyalekt's show, Square Peg Syndrome, and I'm constantly going to concerts.
Where is the best place to meet members of the opposite sex?
Everywhere! One great feature of the city is that the place is brimming with interesting, beautiful people. Personally, I've met quite a few women I've ended up dating at clothing and shoe stores. It's a great starting point since you already know you have something in common, style, and from that you can move the conversation to other topics associated with it that you might have in common. For the fellas, an easy icebreaker is asking a woman for style advice; "Do you think this shirt goes well with these pants?" On the flipside, women can always break the ice by offering up some of that advice on their own, "those shoes would look fantastic with what you're wearing." Kablamo! Instant conversation.
around the blog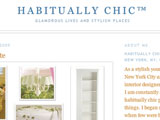 For the Habitually Chic Heather, inspiration and design are just two of the innumerable themes that can be found in abundance in both New York City as well as her blog.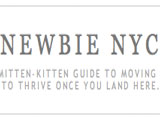 New to New York City? Unsure of how to start looking for an apartment? Curious about where you can start making friends? For many of these answers, you can turn to New York City newbie, Mary Hilton's blog. She made the move to the city from Washington D.C. a few years ago.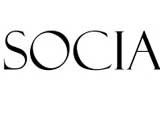 For those people who in High School just missed being voted the hippest, liveliest, or most fun person in the grade, there is now a new site for them to redeem their past social misfortunes.