local flavor
Hollywood Stunts
[ciyc CiYC-CIYC_StuntSchool317.flv]
What really makes Superman invincible? It's not the yellow sun. It's his stunt double. Even the Man of Steel needs a guy to come in and take the fall, make the jump, or throw the punch. You could be the person he calls after training at Hollywood Stunts. This 6,000 square foot facility in the Bronx can teach you all the right moves for a career as a stunt person. The professional instructors, like 14-year stunt veteran Bob Cotter, break down the techniques for stunts like sword fighting, glass breaking, stair falls, combat, car hits, and harness work. Cotter began his career with a "knock down fall" in a Rolling Stones video. One of his favorite gigs was being thrown out of a bathroom in the movie "Rounders." In all his time as a stunt man, Cotter has never been hurt.
In addition to all the kicking, punching, throwing and falling, the training center offers business seminars which teach on-set etiquette, networking and resume writing. Classes are open to everyone, and there is even a children's program that starts training kids as young as 10 years old.
Hollywood Stunts also welcomes people who are not necessarily looking for a new career. Cotter tells us, "We have people that just want to come and see what being a stuntman is all about, as well as people who want a great workout." All you need to enjoy the experience is the courage to try. "We get people over their fears here," Cotter says proudly. When you're ready to take the 50-foot leap, head to 10462 and jump in.
Hollywood Stunts Center
1920Amethyst Street
www.hollywoodstunts.us
local flavor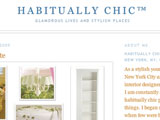 For the Habitually Chic Heather, inspiration and design are just two of the innumerable themes that can be found in abundance in both New York City as well as her blog.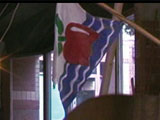 In the warmer weather months when the sun is beating down on the New York City pavement and your body is being cooked from all angles, it is often difficult to remember that Manhattan is an island with easily accessible bodies of water.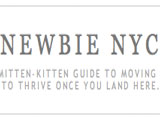 New to New York City? Unsure of how to start looking for an apartment? Curious about where you can start making friends? For many of these answers, you can turn to New York City newbie, Mary Hilton's blog. She made the move to the city from Washington D.C. a few years ago.