code read
Code Words: John Korduba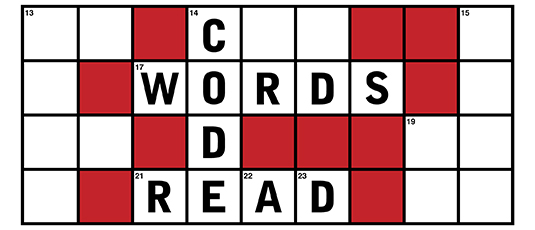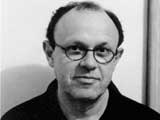 John Korduba is the poet for people who are bored by poetry. "Each poem is a soft tipped arrow aimed to brush past your funny bone and then bounce off your verse averse heart," he says. As one of our Code Word contributors, the author of Everybody Gets Lost in Brooklyn will share his unique musings on life in NYC. Prepare to be tickled, New York.
Deli
The deli near my house
is run by immigrants
who sometimes misspell
and so
as I arrive for coffee
I see a sign that reads
"Sadwishes 2 dollars"
and for once
I am glad
I only have a dollar.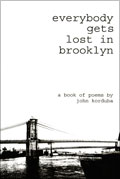 Everybody Gets Lost in Brooklyn
On the sidewalk I see
someone's abandoned belongings
the most interesting of these being
a stone carved head
It's a pharaoh, I'm sure!
hello your greatness
no vacant pyramids 'round here I'm afraid
but take this jelly donut as offering
and remember me in the next life
when maybe
I'll be asking you
for directions.
Fatal error
: Uncaught Error: Call to undefined function is_tellafriend() in /home/yourcode/public_html/wp/wp-content/themes/ciyc/single.php:29 Stack trace: #0 /home/yourcode/public_html/wp/wp-includes/template-loader.php(74): include() #1 /home/yourcode/public_html/wp/wp-blog-header.php(19): require_once('/home/yourcode/...') #2 /home/yourcode/public_html/index.php(4): require('/home/yourcode/...') #3 {main} thrown in
/home/yourcode/public_html/wp/wp-content/themes/ciyc/single.php
on line
29