local flavor
Woodside: Queens' Little Melting Pot
After World War II, Woodside, Queens was a regular chip off the ole' Blarney Stone, with Irish stores, restaurants, pubs and people lining the Roosevelt Avenue strip and its surrounding neighborhoods. Mayor Bloomberg's goal of assisting and preserving New York's small businesses has resulted in a recent influx of diversity to 11377. Local hotspots like Donovan's and Saints and Sinners keep 'em coming, but this code has also opened its doors to Filipino, Korean, Chinese, and Columbian storefronts & communities. This charming area still has the luck o' the Irish, but modern day Woodside is a melting pot of culture that offers something for everyone. CiNYC host Shirley takes a stroll with Rob Walsh, the Commissioner of Small Business Services, to learn what gives this code it's Local Flavor.
Donovan's Pub
57-24 Roosevelt Avenue, 11377
Sean Og's Tavern
60-02 Woodside Avenue, 11377
Ottomanelli & Sons
61-05 Woodside Avenue, 11377
Saints and Sinners
59-21 Roosevelt Avenue, 11377
www.saintsandsinnerspub.com
Discover more of what New York is doing for small businesses all over the city at www.nyc.gov/sbs.
For more of what's cool in Queen's codes, go to coolinyourcode.com/tag/queens.
What's your favorite spot in Woodside?
Post a comment and tell us what's hip in this zip!
local flavor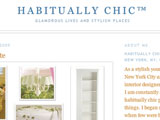 For the Habitually Chic Heather, inspiration and design are just two of the innumerable themes that can be found in abundance in both New York City as well as her blog.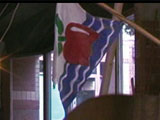 In the warmer weather months when the sun is beating down on the New York City pavement and your body is being cooked from all angles, it is often difficult to remember that Manhattan is an island with easily accessible bodies of water.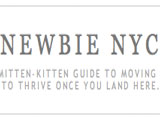 New to New York City? Unsure of how to start looking for an apartment? Curious about where you can start making friends? For many of these answers, you can turn to New York City newbie, Mary Hilton's blog. She made the move to the city from Washington D.C. a few years ago.