around the blog
DessertBuzz NYC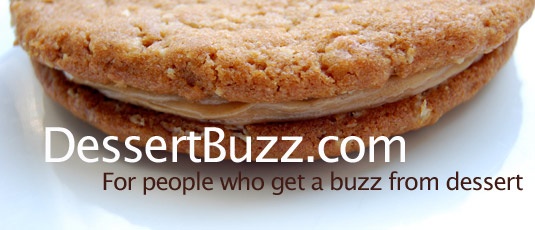 Tell the truth…when you're eating out, do you check the dessert menu before choosing your entrée? If the answer is yes, you and Niko Triantafillou could be very happy dining companions. Niko started his blog, DessertBuzz, when he realized there wasn't another one dedicated to just these after dinner delicacies. No treat is too sweet, expensive or even vegan to tempt Niko's taste buds. He will give you the straight scoop on everything from yogurt to chocolate chip cookies, Bouley to Rickshaw Dumpling Bar, and Valrhona to Jacques Torres. Whether your weakness is a flawless chocolate soufflé from Craft or you find comfort in a vegan oatmeal raisin cookie from Kookie Kompany – Niko will guide your sweet tooth to a sugary heaven.
Tell us about your blog: what is the premise, what are your main coverage areas, how did you get started? In my opinion dinner is just something standing in the way of dessert – a hurdle to leap on the way to the real goal. Like sitting in traffic on the way to the beach. And I'm not alone in this feeling. A lot of New Yorkers decide what restaurants to go to based on what the dessert offerings are. But aside from the occasional New York Magazine feature, there is surprisingly little information about the great desserts in this city. I wanted to provide honest reviews and professional quality photos to really give readers a sense of the desserts being reviewed. Right now, dessertbuzz covers all things related to dessert including chocolate and candy in Manhattan, with some coverage of the other boroughs and the occasional out-of-town feature.

What brought you to New York?
The 60's! I was born and raised in Manhattan, Chelsea to be specific. I guess my parents thought NYC was a cool place to be in 1969.
What do you love about living in New York?
Its immense scale and the breadth of its offerings. You want food from a certain country? There are whole neighborhoods with foods from countries that most cities don't have even one restaurant from. You need therapy? Which kind? NYC has subdivisions of subdivisions of therapies from psychoanalytic to Jungian-gestalt? Need a personal trainer? For yourself or your pet? A witch doctor? Better get a reference there are over 1000 practicing in New York.

What do you think makes a New Yorker?
Real New Yorkers take the subway. Real New Yorkers know how to get things done. Real New Yorkers know that while Greek Diners rock, you should never eat the desserts. Last, New Yorkers know that despite how played some neighborhoods are getting, you can still find way-cool stuff here you can't find anywhere.

What surprises you about New York or New Yorkers?
How much we put up with and pretend its perfectly normal. For example, in Manhattan, during the morning commute, if someone walks too slowly, doesn't stay on the correct side of the escalator or simply pauses too long in one place, people behind them freak out! The crazy part is other commuters typically side with the impatient, freaking out person! They say "Damn, you believe that woman? She thinks she can just walk slowly anytime she damn well pleases. What a bitch."

When you leave New York, what do you miss the most?
The food.
Do you know any tricks or insider info?
Many expensive ridiculously hard-to-get-into restaurants in New York will let you sit at the bar or in the cafe and order dessert. For $8-12 you get to experience part of what makes these places special. Some suggestions: Craft (at the bar), 11 Madison Park (cafe) WD-50 (at the bar).
Best corny tourist attraction that you secretly love?
Street fairs.
Best late night joint?
Grab a late-night dessert at the Spotted Pig at 1:00 a.m.
Last cultural thing that you did (movie, museum, theatre, etc…)?
Saw a great play about motherhood and sexuality, BabyLove, directed by my talented partner Julie Kramer.

Best fancy schmancy restaurant?
For a complete meal: Bouley – Mostly because of the desserts but also because the homey plush interior and arch vaulted ceilings are really relaxing.
For dessert only: Craft or Payard
Best place to meet members of the opposite sex?
Whole Foods Market. "Excuse me have you tried these Vegan sausages?"

Best live entertainment venue?
The Great Lawn, Central Park
Best dessert in the city?
Anything from Karen DeMasco at Craft (you better hurry because she's leaving soon).
To check out more of the city's best bites, go to coolinyourcode.com/category/segments/cool_eats/
Where is your favorite place to have dessert in the city?
Post a comment below and let us know what you think.
around the blog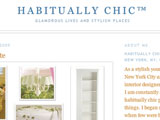 For the Habitually Chic Heather, inspiration and design are just two of the innumerable themes that can be found in abundance in both New York City as well as her blog.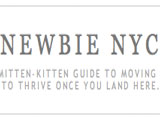 New to New York City? Unsure of how to start looking for an apartment? Curious about where you can start making friends? For many of these answers, you can turn to New York City newbie, Mary Hilton's blog. She made the move to the city from Washington D.C. a few years ago.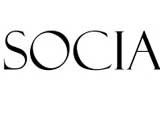 For those people who in High School just missed being voted the hippest, liveliest, or most fun person in the grade, there is now a new site for them to redeem their past social misfortunes.