around the blog
Freedom Love-Fest

Nana-Oye Addo-Yobo entered the blogosphere in 2006 as the publisher of Freedom Love-Fest, an online magazine that features free and affordable events in New York City. Motivated by her passion for international relations and conflict prevention across the globe, she has also worked for the Council on Foreign Relations and the Legon Centre for International Affairs at the University of Ghana – organizing international conferences, study tours, and events to explore and actualize the possibilities of obtaining sustainable peace and preventing conflicts. This socially conscious bargain hunter was recently featured in Uptown Magazine's Winter '08 issue on Philanthropy as an agent of change for her Goal6 initiative. If you're seeking inexpensive fun with a conscience, Nana-Oye and Freedom Love-Fest just might be for you!
We spoke with Nana-Oye, Freedom Love-Fest's Publisher and Editor-in-Chief, to learn what New Yorkers can do for fun…even when funds are tight!
Tell us about your blog: What is the premise, what are your main coverage areas and how did you get started? One of the reasons why I live in the city is to take advantage of and enjoy all of the wonderful and enriching cultural, musical, artistic events, and happenings in every zip code in New York City. So in the past I would send an e-blast to family and friends to tell them about a compelling and fun event that I found and invite them to attend. I have a diverse range of friends and whether they are doctors, investment bankers, lawyers, professors, artists, or fundraisers, everyone was looking for free and affordable events to go to in order to help them broaden their options and stretch their dollars to enjoy as much as they can in the big Apple.
About two years ago, I was exploring different ideas to publish an events-related blog and I came up with the idea to turn my informal e-blast into a blog and since free and affordable events were well received by everyone, it just became a great vehicle to bring all types of people together regardless of what they can afford. So my blog, Freedom Love-Fest, became a celebration, a love-fest, for anyone and everyone who wanted to be financially free to enjoy everything New York City has to offer.
In addition, I am also a freelance event producer and I have many friends that are performing in or producing events, festivals, and projects around the city and this was a great way to help spread the good word, keep in touch with people, and meet new people in the arts and entertainment and events fields.
For Freedom Love-Fest (FLF), everyday, I select 3-4 events, mainly after work and weekend events that I would like to attend or find interesting and fresh and new. I cover all the boroughs but I must say that definitely Manhattan and Brooklyn have the most free and affordable events on a daily basis.
The motto of FLF is that it is for all New Yorkers; whether they make $200K or more, or $30K or less. I understand that our beloved city is an expensive place to live and everyone has bills and financial responsibilities, perhaps an upcoming costly wedding or vacation, saving for a rainy day, or might just be lovers of frugality. Whatever the case FLF answers a common need and helps all New Yorkers enjoy the culture, art, music, entertainment, and landscape of New York at little or no expense.
What brought you to New York?
Actually I'm from Westchester Country, I was raised in Hartsdale, New York but as soon as I was old enough to jump on the Metro North, New York City was calling me to it and I was at its doorstep any chance I could get. When you're young and curious about the world, in this country, New York City is a great place to start that exploratory journey. It's the personality of the city and its cultural diversity as well as its artistic talents that draw me ever so closely to it.
What do you love about living in New York?
I definitely love the arts and culture of the city such as the wide array of different music concerts, restaurants, dance performances, and cultural events. On top of that the United Nations is here and it is truly an international center for world politics and culture. The complexity of the city is unique in the world and compelling. Plus, it doesn't hurt that my backyard, Central Park, was designed by Frederick Law Olmsted and on the weekends, I can go kayaking for free on the Hudson. What more could a girl ask for?
What do you think makes a New Yorker?
I don't think that there is a stereotypical New Yorker, which is great! But one thing I believe all New Yorkers have in common is that they stay in 'awe' of the city and are captivated by its personality, willingly embracing the challenges of being in New York. The city is every New Yorker's great waxing and waning love affair and we take the good and the bad together and it remains an unforgettable experience.
What surprises you about New York or New Yorkers?
New York has a beautiful landscape, the hills, valleys, parks, shores, and magnificent views from a bridge or skyscraper are always captivating. Beyond the concrete of the city, if you walk around the boroughs, you will always find a quiet and beautiful space "a best kept secret" that you never saw before. From the Bronx to Staten Island, it is always surprisingly beautiful and inspirational.
When you leave New York, what do you miss the most?
I miss the diversity of art and music events, everyday, all year round, in every Borough. I lived abroad for two years and I definitely missed Central Park, Summerstage, the Guggenheim, the Studio Museum, the Joyce Theater, and breezy evening walks on Central Park West when all is well and quiet.
Do you know any tricks or insider info?
Visit Freedom Love-Fest on a daily basis of course! A little trick I often tell people is to use FLF as a way to curate a great affordable date with quality and creative time built into it. For example, on any given Sunday you could do the following (and all for free):
From 11:00 AM-1:00 PM
Pack a lunch and start your date either Kayaking on the Hudson at West 72nd Street or hiking on the Tree-mendous Hike in Crotona Park in the Bronx, all for free.
From: 2:00 – 4:00 PM
Bring a blanket and listen to a live concert on the Harlem Meer such as a local artist, Raquel Lima, the Queen of Bossanova, for free.
From 6:30 – 8:30 PM
Pack a dinner picnic and find a spot to eat somewhere on Hudson River Park then join the party and dance the night away under the stars with live music from New York's hottest dance bands on Hudson River Park's Pier 54, for free.
Post 8:30 PM
If you want to grab dessert and a drink in a cozy and comfortable place, venture to the Village and stop by Shade on West 3rd and order a dessert crepe starting at $6 or so.
I recommend if you do this for a date, you will really get to know someone or just spend interactive and quality time with your dearly beloved. Plus you can save a buck a two for tickets to the Opera or a Broadway show at a later point.
So, if you stop by Freedom Love-Fest, you can always curate a date and good times for free abound!
Best corny tourist attraction that you secretly love?
I'm probably not the best person to answer this question because I love being a tourist and I am the type of person that will buy a tourist guidebook with an attached pen holder and stick a yellow highlighter in it and post-its to help me outline what I need to see. For example, it doesn't matter how many times I visit London, I will go on tours again and again. Nothing is really corny to me. There is one tourist attraction that perhaps the average New Yorker overlooks and that is the Circle Line. When I was younger, family members from various points on the globe would come to New York to visit and I somehow was designated the family representative that would take our guests on a Circle Line cruise. So I don't know how many times I've been on the Circle Line but it is always a great, relaxing, and worthwhile experience.

Best place to dine late night?
I really like Boucarou in the Lower East Side. It's a nouveux West African/Asian Fusion restaurant with late night DJs that spins really great music. The owner of the restaurant, Patrice Bihina, used to be a NYC party promoter and is a foodie, so he wants people to eat and drink well and party at the same time. One stop shopping…
Best music venue?
It is a split tie between B.B. Kings Bar and Grill on 42nd Street and the Sounds of Brazil on Varick Street. It would be impossible for me to decide between the two venues. They both offer a little bit of something for everyone in New York from Basement Bhangra with DJs Rekha and Phil Money and Salsa lessons at SOBs to Sunday Gospel Brunch, hoofing with Savion Glover, and rocking with oldies like Chuck Berry and Pat Benatar at B.B. Kings. These two venues are one stop shopping for music and dance lovers.
I also must make a special mention for free and affordable music events and recommend Rose Live Music in Williamsburg. What great programming! Every week there is something different from Monday Night Soul Sessions with percussionist Chauncey Yearwood and the best of Colombian music at Nueva Colombia nights. Rose Live Music is a must to bookmark in one's calendar.
Last cultural thing that you did (movie, museum, theatre, etc…)
I always look forward to Summerstage in Central Park. It is a staple and important part of my summers in New York City. The programming is amazing and I recently attended a concert featuring Vieux Farka Toure, Fallou Dieng, Kaleta & Zozo Afrobeat, and DJ Sirak. It rained, the sun came out, it rained again but it didn't deter anyone from staying and enjoying the concert.
Best place to people watch?
The Hudson River waterfront at West 72nd Street is a great place to people watch. You can just bring a blanket, sit, relax, and watch people walk or skate up and down the boardwalk.
Best tip for thrifty yet tasty eats?
Free chocolate demonstration with Mr. Chocolate himself, Chef Jacques Torres at his downtown store on Hudson Street is a great way to fit in a tasty treat and learn a trick of the trade at the same time.
I'm also a fan of Roti Roll Bombay Frankie and its Dive Bar next door on Amsterdam Avenue. They have great Indian sandwiches starting at $3; then you can walk into their dive bar (no cover), get a drink and sit and eat your roti. Then eventually venture onto their small dance floor with a disco ball from the 70's spinning around. It is a surprising good time and open to 2am in the morning.
Best new place to discover new art or artists?
Yet another tie…
Lava Gina is a great place to discover new World Music artists. It is a small venue without a stage and dance floor, sort of like the size of an average New York city apartment. While you are there, sitting by the bar before you know it, there is an amp and someone next to you is grabbing a microphone and singing with some dancers. Talk about up close and personal! You can really feel like you are part of the show. It is great!
I am a little biased because I used to work at the Apollo Theater but I must say the non-televised Wednesday Amateur Nights at the Apollo is a traditional platform for artists from all over the world and throughout the country. It's a raucous good time and only brave and confident artists grace the stage on a regular Wednesday night. Now that is real talent in itself.
How do you make the most of New York?
Post a comment below and give some lip about the city's coolest zips.
around the blog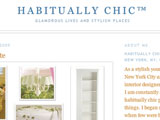 For the Habitually Chic Heather, inspiration and design are just two of the innumerable themes that can be found in abundance in both New York City as well as her blog.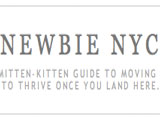 New to New York City? Unsure of how to start looking for an apartment? Curious about where you can start making friends? For many of these answers, you can turn to New York City newbie, Mary Hilton's blog. She made the move to the city from Washington D.C. a few years ago.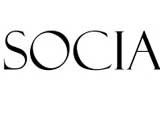 For those people who in High School just missed being voted the hippest, liveliest, or most fun person in the grade, there is now a new site for them to redeem their past social misfortunes.