code words
Code Words: Guerilla Shopper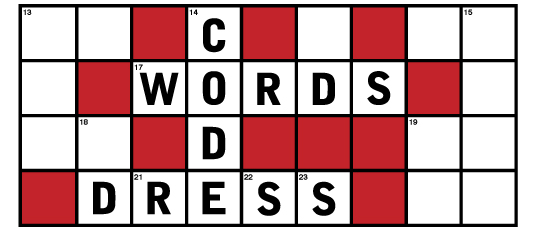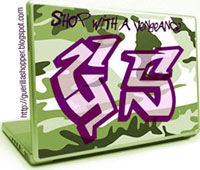 Want to look like a million bucks without spending anywhere near that? Who doesn't? The Guerilla Shopper has mastered the fine art of finding a great deal. Her Code Word column will decode where to shop, eat, and spend your hard earned dough – while keeping you out of debt. This Guerilla Shopper is in the trenches of New York City, now you can join her!
Best Shopping in Grey Box
You know those maps posted inside New York City cabs – on the back of the front seats? Have you ever noticed that amidst the colorful neighborhood coding for such favorites as the Upper West Side, Chelsea, and the East Village lies a grey box situated in the middle of the east-20s/30s? Well, this is where I live, and have lived since 1997. I belovedly call it "Grey Box." If you're from out-of-town and look at this map, you'll probably figure that it's some industrial wasteland. However, there are some shopping and eating spots that are more than notable. And definitely not grey. Here are some of the best:
Les Nanas de Gramercy – This small Parisian boutique caters to the ladies of Gramercy Park, but offers clothing, jewelry and accessories for all ages, shapes and sizes. All personally selected by the owner, Natalie, shoppers are guaranteed a wide selection of intriguing items. She visits Paris several times a year and literally shops for her customers and then ensures her staff is thoroughly familiar with the goods so that they can act as personal stylists. I have picked up some of the most stellar knitwear and skirts here. Things that are literally not sold anywhere else in town. They also now have a permanent 50-percent-(or more) off sale in the downstairs section.
Housing Works – This is one high-end thrift store that auctions the most interesting and valuable items in the city via magnificently styled windows including antique and designer furniture, apparel, shoes and art. Housing Works strives to ensure that homeless and low-income people living with HIV/AIDS and their families have adequate housing, food, social support, drug treatment, health care, and employment. They've raised millions for that cause through their thrift stores, of which there are several in NYC.
Ricky's – This beauty extravaganza recently moved from the low 20s into the old Jennifer Convertible store. Anything you need in make-up and hair – they have it. Except they don't have as good a candy selection as they did in their former space. WHERE IS THE PEZ!?
Rodeo Bar & Grill – Frozen Margaritas. I would end my tale there, because these are the best and most lethal on all of the island formerly known as New Amsterdam, however they also dish out really good Tex-Mex food and free music until 2 a.m. And there's a daily happy hour with $5 margaritas and $3 draft beer (Monday — Saturday 4p.m. – 8 p.m.; Sundays 6p.m. – 9 p.m.)
So it's the perfect storm for a neighborhood haunt, a mere one block from my house. And yes, I am a snob too and it does kind of look like a Bennigan's. But trust me, it is not. Go.
Curry in a Hurry – In a hurry? Fancy a curry? Well here you go. Get enough food for two for less than $10, including a bit of salad and various sauces. I love this place so much they even gave me a free mug one Christmas. Drawback: You Will Get Fat.
For more of Guerilla Shopper's fashion faves click here.
Like this entry? Check out more from our Code Words contributors here.

Where do you go for the best bargains in New York?
Post a comment below and tell us!
code words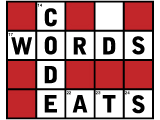 In this "burger obssessed age", where beef on a bun is the restaurant industry's lone recession-proof dish, NYC Food Guy is here to shed some light on three burgers that are a break from the normal fare.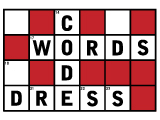 Being a bargain hunter, with a taste for the finer things in life, is no less than a full time job; and most New Yorkers just can't find the time in their already hectic lives. So what's a thrifty shopper to do? Rely on the Guerilla Shopper – that's what!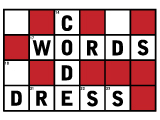 Want to look like a million bucks without spending anywhere near that? Who doesn't? The Guerilla Shopper has mastered the fine art of finding a great deal.