around the blog
FoodMayhem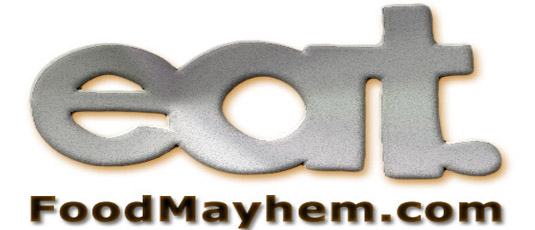 FoodMayhem creators Jessica Lee and Lon Binder met in early 2006 and bonded over their mutual love of New York, travel, and of course, food! Two and half years later, they are married and eagerly blogging about the good, the bad, and the most unusual aspects of the New York culinary scene. Check out FoodMayhem before your next journey into the chaotic city foodscape!
Tell us about your blog: what is the premise, what are your main coverage
areas, how did you get started? FoodMayhem is all about food, cooking food, buying food, dining in, dining out, snacking, kitchens, chefs, cookbooks, anything food related is fair game. The idea is to share our love of food with everyone, and we hope that our experiences can help other people. The blog started out as a journal for ourselves to remember our dining experiences, good or bad, but apparently people wanted to read it.
What brought you to New York?
We both grew up in NY.
What do you love about living in New York?
We love the availability of different foods in NY, both in terms of ethnic groceries and markets and a wide variety of restaurants. Personally, I (Jessica) love living in NY because I hate cars and sitting in traffic. This city is so walkable!
What do you think makes a New Yorker?
A New Yorker is someone living in NY, who realizes that NY is a melting pot of every type of person. So a true New Yorker doesn't try to fit a mold.
What surprises you about New York or New Yorkers?
I don't think anything about New Yorkers surprises us since we both grew up here.
When you leave New York, what do you miss the most?
Pizza, bagels, and constant, diverse availability of everything.
Best tips, tricks or insider info?
Never go to a restaurant on Valentine's Day or Mother's Day!
Best corny tourist attraction that you secretly love?
Rockefeller Center and Wollman Rink…we both grew up as competitive figure skaters (coincidentally).
Best place to dine late night?
Korea Town (a row of restaurants on 32nd Street between 5th and 6th Avenue) has many 24-hour restaurants and the East Village is usually hopping late night too.
Last cultural thing that you did (movie, museum, theatre, etc…)
Movie – Batman
Best restaurant for people watching?
BLT Steak, Pastis, Nobu…There's tons in NYC but we're the wrong people to ask. When we're at a restaurant, we'd rather not be too crowded and the only person we'd like to see, is the chef.
Best area or neighborhood for international cuisine?
Different ethnic foods tend to group into areas like Chinatown, Korea Town, Little Japan, Indian Row, Spanish Harlem, etc. but the East Village seems to have the widest variety.
Best way to spot a tourist trap?
My first instinct is to say if you see too many cameras, but that could be tourists or food bloggers, haha…and if it's a lot of food bloggers, it may be a great spot.
Best Brunch spot?
Bouley for a fancy brunch (the type of place you take your girlfriend's mother to impress her) or Dim Sum at Jade Asian Restaurant or Dong Yi Feng (both in Flushing).
Is The Way To Your Heart Through Your Stomach?
Post A Comment Below And Tell Us What Hits The Spot!
around the blog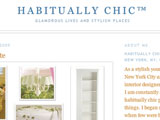 For the Habitually Chic Heather, inspiration and design are just two of the innumerable themes that can be found in abundance in both New York City as well as her blog.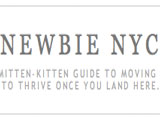 New to New York City? Unsure of how to start looking for an apartment? Curious about where you can start making friends? For many of these answers, you can turn to New York City newbie, Mary Hilton's blog. She made the move to the city from Washington D.C. a few years ago.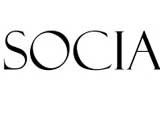 For those people who in High School just missed being voted the hippest, liveliest, or most fun person in the grade, there is now a new site for them to redeem their past social misfortunes.