around the blog
SoHaute

Whether it is the ultimate bachelor pad or the one room apartment, New Yorkers make the most of personalizing the space they call home. Bringing out the interior designer within doesn't always work out and for some, help is much needed. If you can't afford to get a magical helping hand from an interior designer, Nicole from SoHaute gives you design tips in just a click. Her decorating obsession has inspired her to launch a blog and share what she finds inspiring.
Tell us about your blog. What is the Premise? What are your main coverage areas? So Haute (sohaute.typepad.com) is a blog about interior design and all things related to stylish living. My blog features inspirational interiors, decorating ideas and profiles on interior designers that I love. So Haute also highlights products for the home, great places to shop, design books, happenings in the design world and reviews on the interiors of chic hotels around the world that I've visited.
How did you get started?
I've always had a love for interior design. My mother is a decorator so I was exposed to the industry while growing up. As a young girl I would often watch my mom work and I used to especially love going with her to the show houses that she worked on. I would wander off, admiring the beautiful rooms while daydreaming about which ones I'd want inside the house I'd own when I grew up. People always tell me I have great taste and I think it's because I've been cultivating my "eye" throughout the course of my lifetime. Since I graduated from college, 5 years ago, I've been obsessed with interior design and I love reading all of the magazines but there are really only a small handful of shelter magazines that are done really well. After getting hooked on a few really great design blogs I decided to start my own as a way to indulge in my love for interior design by chronicling all of the amazing places, people, things and ideas that inspire me. I think that all of the great design blogs out there really fill the void for décor obsessed people like me who are hungry for more content than what the handful of design magazines out there have to offer.
What brought you to New York?
I moved to New York to work in fashion. In college I interned at KCD, a PR firm that handles publicity and produces fashion shows for some of the top names in the industry including Marc Jacobs, Chloe, Zac Posen…you name it. After that internship I was set on moving to New York after graduation and here I am 5 years later!
What do you love about living in New York?
I love the fact that New York offers the best of everything…the best entertainment, best restaurants, best museums, best shopping, the best in design…you name it. And so many important industries are centered here like fashion, entertainment, finance, publishing…so living here you're really at the pulse of what's happening and you also have the opportunity to become connected with very influential people.
What do you think makes a New Yorker?
Of course being born and raised here qualifies you as a New Yorker by default! For New York transplants like myself its all about feeling like you belong here and loving every bit of what living in the city has to offer. As a New Yorker you also have to be open minded, culturally aware and adopt a certain "swagger" that all New Yorkers have.
What surprises you about New York or New Yorkers?
I think New Yorkers get a bad rap. There's a stereotype that New Yorkers are rude, and pushy and I've certainly experienced people like that but in my years living here I've also encountered some incredibly nice people, even strangers, who have erased that perception.
When you leave New York, what do you miss the most?
I miss the convenience! In New York you can get things quickly, every place delivers from restaurants and grocery stores to places like Home Depot and the Container Store. And there's always a 24 hour deli or bodega open if you need things at random hours. When I leave town I don't have those luxuries.
Best tips, tricks or insider info?
So many New Yorkers complain about crappy apartments or not having enough space. Here are 5 tips to turn your apartment into a place you love, even if you don't have a ton of money:
1. Paint! It's the cheapest way to spruce up your apartment and will instantly make your place feel more "decorated." Most buildings will allow you to paint as long as you either paint the walls back to the original colors or cover the cost of repainting when you move out.
2. Dress your walls. There's nothing more boring than bare walls so buys some inexpensive artwork whether it be a painting, photographs or any other artwork that suits your taste. You can find inexpensive art on the street, in flea markets or at big box stores such as Ikea.
3. Buy nice bedding. Nice bedding will instantly make your room feel more "dressed up." I'm a fan of crisp white bedding which is what is most commonly used in fancy hotels.
4. Maximize with Mirrors. Most New York apartments are tiny. Incorporating large mirrors into your place will create the illusion of a larger room and will also reflect more light which will make your space appear larger.
5. Surround yourself with things you love. Whether it be your favorite color, family photos, a stack of your favorite books or souvenirs from your travels, surrounding your self with things that have personal meaning that you love will make your place feel more like home.
Best corny tourist attraction that you secretly love?
I know its kind of cliché but I love Central Park. When you're deep into the park you almost forget you're in the middle of an insanely busy city. It's such a quiet refuge.
Best place to dine late night?
I love French Roast! It's a cute little French bistro that has locations on the Upper West Side as well as downtown in the Village. They're open 24 hours so no matter how late…or early… you can go there and get great food. After an especially late night out I'll go there and order either steak frites or their macaroni and cheese which is amazing!
Best store to ever happen to interior design?
ABC Carpet & Home and Mecox Gardens! If I had to use a single store to furnish an entire home it would be one of these two.
Best shops for home accessories?
I love Global Table on Sullivan Street in Soho. It's a small shop that sells unique, affordable accessories from around the world. Pearl River Mart, also in Soho, is a great place to go for VERY inexpensive, Asian inspired ceramics and other accessories. They also sell those great Noguchi knock-off lanterns paper lanterns that everyone loves for dirt cheap.
Best shops to visit for decor inspiration?
ABC Carpet & Home and Mecox Gardens for sure. I find designer Thomas Obrien's shop Aero very inspiring. Calypso Home is also great…they have a small, but very well merchandised selection of home furnishings and accessories. Antony Todd's shop is also great for inspiration.
Best area or neighborhood for decor deals?
Flea markets are a great place for décor deals. There are a ton of great flea markets and antiques shops along 25th street in Chelsea. There's the antiques garage on 25th between 6th and 7th, the outdoor flea market on 25th between 5th and 6th and there's also a church on that same block that holds a flea market on the weekends during the summer. And interspersed throughout those flea markets are a myriad of antique and vintage shops where you can score great deals. I wrote a detailed post for So Haute on the 25th street antique district. Century 21 is the best place to go for great deals on luxurious bed and bath linens. And don't forget the New York Craigslist postings. It's a great place for deals on secondhand furnishings and they even have a "free stuff" section where you can find furniture that people are giving away for free.
Best day of week and time of day to attempt to go to Ikea in Brooklyn?
I prefer the Ikea in Paramus, NJ. I live uptown so it's easier for me to get to…just a few minutes off the George Washington Bridge and there's never any traffic getting there. Zipcar is the best way to go and the best time is after work on a weekday when the store atmosphere is very civilized.
Where Do You Go To Decorate Your Digs?
Post a Comment and Let Us Know!
around the blog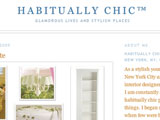 For the Habitually Chic Heather, inspiration and design are just two of the innumerable themes that can be found in abundance in both New York City as well as her blog.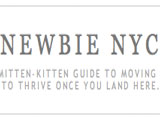 New to New York City? Unsure of how to start looking for an apartment? Curious about where you can start making friends? For many of these answers, you can turn to New York City newbie, Mary Hilton's blog. She made the move to the city from Washington D.C. a few years ago.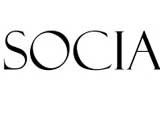 For those people who in High School just missed being voted the hippest, liveliest, or most fun person in the grade, there is now a new site for them to redeem their past social misfortunes.