local flavor
Christine Chin Spa
"No matter how much makeup you put on, if your skin is not doing good, it's not good," said Christine Chin, owner of Christine Chin Spa, which offers facials, microdermabrasion, body waxing and manicure/pedicures. Chin's services are some of the most sought after in the fashion and beauty industry. Celebs like Kate Moss and Kimora Lee Simons have been known to stop by, in addition to New York City women in search of glowing looks and skin. But Chin's real claim to fame is her flawless eyebrow wax. Priced at $35, it's a bit steeper than other spas, but can you really put a price on looks? Chin began her career as a makeup artist over 20 years ago, and recently released her own product line. Masques, toners, moisturizers and more can be purchased at the salon or online.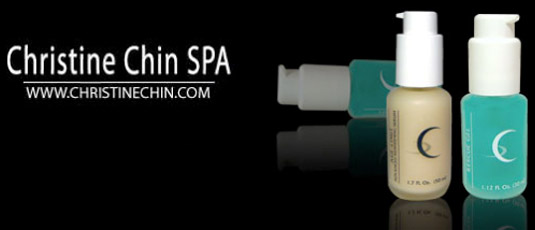 Christine Chin Spa
82 Orchard Street, 10002

www.christinechin.com
Where do you go for your treatments?
Post a comment below and let us know your beauty secrets!
Fatal error
: Uncaught Error: Call to undefined function is_tellafriend() in /home/yourcode/public_html/wp/wp-content/themes/ciyc/single.php:29 Stack trace: #0 /home/yourcode/public_html/wp/wp-includes/template-loader.php(74): include() #1 /home/yourcode/public_html/wp/wp-blog-header.php(19): require_once('/home/yourcode/...') #2 /home/yourcode/public_html/index.php(4): require('/home/yourcode/...') #3 {main} thrown in
/home/yourcode/public_html/wp/wp-content/themes/ciyc/single.php
on line
29