code words
Code Words: John Korduba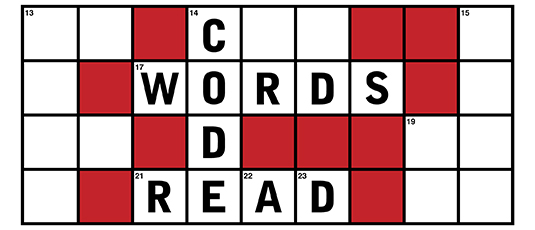 John Korduba is the poet for people who are bored by poetry. "Each poem is a soft tipped arrow aimed to brush past your funny bone and then bounce off your verse averse heart," he says. As one of our Code Word contributors, the author of Everybody Gets Lost in Brooklyn will share his unique musings on life in NYC. Prepare to be tickled, New York.
Day Off

Outside my window, leaves are falling
soon I will be rising
today's great decision
toast with jam? Or without?

ah, such a comfort knowing you're at work now

somebody has to keep this world turning

I see you

alert at your desk

tail up, ready for the hunt

permit me to poke an arm out from under my quilt

to salute you

oh, if only I could join you there

on this royal morning

but somebody has to keep an eye on those leaves.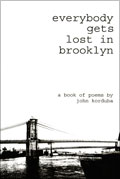 Fall
The world is ending

I see its leaves being gathered and stored

held in dark green bags that

strong men will remove at dawn

the leaves don't cry

why do I?
What Do Like About New York In The Fall?
Post A Comment Below And Let Us Know!
Read more Code Words entries here!
Fatal error
: Uncaught Error: Call to undefined function is_tellafriend() in /home/yourcode/public_html/wp/wp-content/themes/ciyc/single.php:29 Stack trace: #0 /home/yourcode/public_html/wp/wp-includes/template-loader.php(74): include() #1 /home/yourcode/public_html/wp/wp-blog-header.php(19): require_once('/home/yourcode/...') #2 /home/yourcode/public_html/index.php(4): require('/home/yourcode/...') #3 {main} thrown in
/home/yourcode/public_html/wp/wp-content/themes/ciyc/single.php
on line
29