code words
Code Words: John Korduba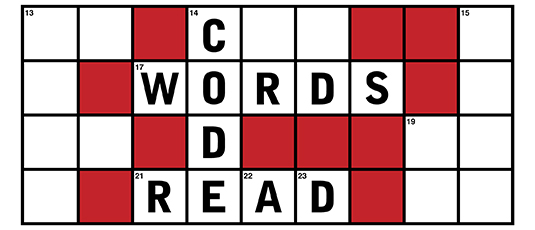 John Korduba is the poet for people who are bored by poetry. "Each poem is a soft tipped arrow aimed to brush past your funny bone and then bounce off your verse averse heart," he says. As one of our Code Word contributors, the author of Everybody Gets Lost in Brooklyn will share his unique musings on life in NYC. Prepare to be tickled, New York.
Bonus

This morning

when you threw open your windows

you were surprised

by a rainbow

which had been sent to supplement

the usual dawn spectacle

which someone had heard

you were getting used to.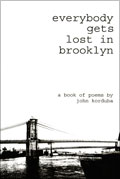 Book
I looked under my bed and saw there

on the floor

a book without a cover

ok, I thought

but don't blame me if you catch a chill

What Sights In New York Still Surprise You?
Post A Comment Below And Let Us Know!
Read more Code Words entries here!
Fatal error
: Uncaught Error: Call to undefined function is_tellafriend() in /home/yourcode/public_html/wp/wp-content/themes/ciyc/single.php:29 Stack trace: #0 /home/yourcode/public_html/wp/wp-includes/template-loader.php(74): include() #1 /home/yourcode/public_html/wp/wp-blog-header.php(19): require_once('/home/yourcode/...') #2 /home/yourcode/public_html/index.php(4): require('/home/yourcode/...') #3 {main} thrown in
/home/yourcode/public_html/wp/wp-content/themes/ciyc/single.php
on line
29