local flavor
Dan's Chelsea Guitars
With commercial real estate prices forever on the rise, landmark novelty shops like Dan's Chelsea Guitars are slowly (and sadly) becoming a rarity in this fine city. Luckily for all of the city's would be guitar heroes…Dan's Chelsea Guitars is still standing! Located in the historically vibrant Chelsea Hotel, this shop has been in existence for 19 years under the ownership of Dan Courtenay – a native New Yorker himself. Dan and his staff of characters have been sustaining a love for the guitar among musicians and non-musicians alike, by living the store's motto of "it all starts with a good guitar." The store's staff serves a litany of customers ranging from the true beginner to the string aficionado with an extensive stock of new, used, and vintage guitars. During the store's lifetime, its walls have been blessed enough to have seen and heard the likes of music legends such as David Crosby, Keith Richards, and ZZ Top's Billy Gibbons! Aside from it's well renowned guitar collection, the store also boasts an elaborate supply of amps ranging from various decades – all of which aim to satisfy any guitarist's feedback desire. So take in a piece of New York's musical history and join show host Shirley as she ventures in to this one of a kind shop and busts out a guitar riff of her own!
Dan's Cheslea Guitars
220 West 23rd Street, 10011
What are some of your favorite New York City novelty shops?
Post a Comment and Fill Us In!
local flavor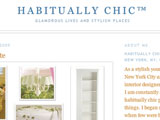 For the Habitually Chic Heather, inspiration and design are just two of the innumerable themes that can be found in abundance in both New York City as well as her blog.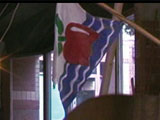 In the warmer weather months when the sun is beating down on the New York City pavement and your body is being cooked from all angles, it is often difficult to remember that Manhattan is an island with easily accessible bodies of water.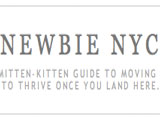 New to New York City? Unsure of how to start looking for an apartment? Curious about where you can start making friends? For many of these answers, you can turn to New York City newbie, Mary Hilton's blog. She made the move to the city from Washington D.C. a few years ago.