segments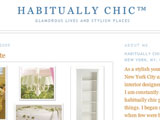 For the Habitually Chic Heather, inspiration and design are just two of the innumerable themes that can be found in abundance in both New York City as well as her blog.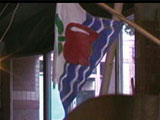 In the warmer weather months when the sun is beating down on the New York City pavement and your body is being cooked from all angles, it is often difficult to remember that Manhattan is an island with easily accessible bodies of water.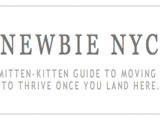 New to New York City? Unsure of how to start looking for an apartment? Curious about where you can start making friends? For many of these answers, you can turn to New York City newbie, Mary Hilton's blog. She made the move to the city from Washington D.C. a few years ago.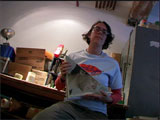 If one were asked to sketch the outline of a book, most would draw a rectangular shape with some kind of hard or paperback cover encapsulating a stack of papers. Said drawing would not be inaccurate – it would just be lacking imagination. Unfortunately a lack of imagination had become a far too common occurrence in the literary and publishing worlds, which is why a group of artists tried challenging the status quo by founding the non-profit organization Booklyn back in 1999.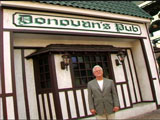 There is an old Irish saying that reads, "Men are like bagpipes – no sound comes from them until they are full." This might explain why there is never a quiet (or dull) moment at 11377's famous burger joint – Donovan's Pub!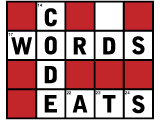 In this "burger obssessed age", where beef on a bun is the restaurant industry's lone recession-proof dish, NYC Food Guy is here to shed some light on three burgers that are a break from the normal fare.