cool eats
Ralph's Italian Ices
Ask a Staten Islander the way to Ralph's Italian Ices, and they'll probably be able to point you in the right direction. This joint has been serving 10302 residents since 1928, when it was founded by Italian immigrant Ralph Silvestro. Today, Larry, John & Mike proudly carry on their grandfather's tradition. Stop by to "have an ice" and choose from over 30 flavors of Italian ice, a variety of sherbet, or an old fashioned ice cream.
501 Port Richmond Avenue, Staten Island
(718) 448-0853
www.ralphsices.com
cool eats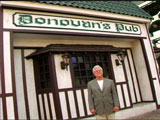 There is an old Irish saying that reads, "Men are like bagpipes – no sound comes from them until they are full." This might explain why there is never a quiet (or dull) moment at 11377's famous burger joint – Donovan's Pub!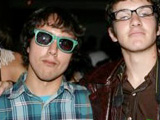 You might be a hipster if, like Lola Wakefield, your research into this fascinating culture of indie rock fans, thrift store shoppers, and vegetarians, painted a picture of, well, you.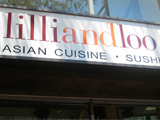 If you're living with Celiac's Disease you know that restaurant dining can be risky. However, a safe culinary experience is waiting to be had on Lexington Avenue at Lilli and Loo, a restaurant that works with the Gluten Intolerance Group to offer patrons gluten-free Asian cuisine in addition to their standard fare.