cool eats
JoMart Chocolates
JoMart Chocolate has been churning out homemade confections for three generations and is the last of its kind in 11229, which was once densely populated with competing confectioners. Michael Rogak, "son of a son of a candymaker," keeps the family tradition alive and sweet today by using his father's original stove and copper kettles to concoct fresh chocolate creations in-store. It's no wonder that JoMart boasts customers who have returned for 60-plus years. From bonbons to truffles and bars, there is a treat to please every palate. If you're looking for something truly spectacular, pop in for a hand-painted chocolate bar. Never have we wanted so badly to have our candy bar and eat it, too.
2917 Avenue R between East 29th Street and Nostrand Avenue, Brooklyn
www.jomartchocolates.com
cool eats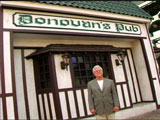 There is an old Irish saying that reads, "Men are like bagpipes – no sound comes from them until they are full." This might explain why there is never a quiet (or dull) moment at 11377's famous burger joint – Donovan's Pub!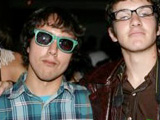 You might be a hipster if, like Lola Wakefield, your research into this fascinating culture of indie rock fans, thrift store shoppers, and vegetarians, painted a picture of, well, you.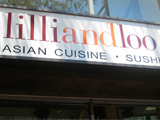 If you're living with Celiac's Disease you know that restaurant dining can be risky. However, a safe culinary experience is waiting to be had on Lexington Avenue at Lilli and Loo, a restaurant that works with the Gluten Intolerance Group to offer patrons gluten-free Asian cuisine in addition to their standard fare.