local flavor
Tribeca Film Festival
Robert Deniro and Jane Rosenthal pulled together the Tribeca Film Festival in May of 2002 to provide a venue for filmmakers to give back to the community. The festival happens every spring and has grown to include music and arts as well. It has been such a hit that The Tribeca Cinemas and Gallery has taken up the torch to provide entertainment in-between festivals.
"What we're doing here at Tribeca Cinemas is really creating a year round cultural hub," explains Jon Patricof of Tribeca Enterprises. The theater was originally a screening room they saved from destruction. It remains in almost the same state as it was originally in order to preserve the spiritof the venue. They've added a gallery upstairs, a drive-in movie theater and a restaurant next door for their various events and cultural creativities. Or, if you're so inclined, plan your own event and rent out this spectacular space.
Figure out what's playing at www.tribecafilmfestival.org
54 Varick Street, 10013
local flavor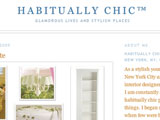 For the Habitually Chic Heather, inspiration and design are just two of the innumerable themes that can be found in abundance in both New York City as well as her blog.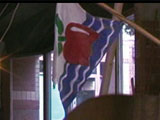 In the warmer weather months when the sun is beating down on the New York City pavement and your body is being cooked from all angles, it is often difficult to remember that Manhattan is an island with easily accessible bodies of water.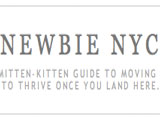 New to New York City? Unsure of how to start looking for an apartment? Curious about where you can start making friends? For many of these answers, you can turn to New York City newbie, Mary Hilton's blog. She made the move to the city from Washington D.C. a few years ago.