local flavor
Rincon Criollo Cultural Center
Rincon Criollo Cultural Center has been an oasis of Puerto Rican, Latin and New York culture for over 25 years. This community garden found in the South Bronx serves as a gathering place, performance space, and celebration grounds open to anyone looking to experience or rejoice in the convergence of cultures. Rincon Criollo literally means Creole Corner and is one of the oldest community centers of its kind. One unique feature is the casitas, replicas of wooden houses that would traditionally be found in the countryside of old Puerto Rico. Perhaps the largest part of the Rincon Criollo experience is the music. Featuring Bomba and Plena, the music of Puerto Rico's working class, the beats are infectious and dance parties are a common occurrence.
Yerbabuena, a mainstay at Rincon Criollo, plays soul infused music that has been called a cross between a jam in the park, a spiritual ceremony, and a family reunion. "The main thing we bring is a way for the audience to connect with themselves through something we're sharing with them that's already there," explains band leader Tato Torres. The interactive Boricua roots music is loved at the Rincon Criollo Center and the feeling is obviously mutual. "In a way, the whole place is a shrine to who we are and where we're from," says Torres. Vibrant and alive with energy, Rincon Criollo is "a non-profit institution, garden and community spot where people come to breath culture that is not for sale."
157th Street and Brook Avenue, 10451
local flavor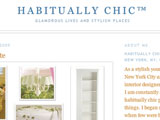 For the Habitually Chic Heather, inspiration and design are just two of the innumerable themes that can be found in abundance in both New York City as well as her blog.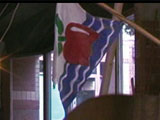 In the warmer weather months when the sun is beating down on the New York City pavement and your body is being cooked from all angles, it is often difficult to remember that Manhattan is an island with easily accessible bodies of water.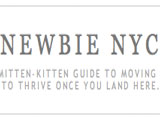 New to New York City? Unsure of how to start looking for an apartment? Curious about where you can start making friends? For many of these answers, you can turn to New York City newbie, Mary Hilton's blog. She made the move to the city from Washington D.C. a few years ago.