dress code
Bluberi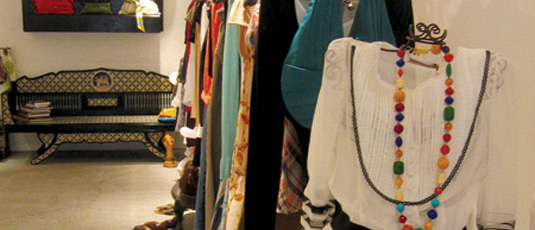 The only signal that you have arrived at Blueberi is a tiny paper nameplate tacked to the glass door. But the vintage dress in the window is enough to pull any girl from a block away. Blueberi has "everything a girl needs," the owner boasts. A handpicked array of vintage and vintage-inspired contemporary pieces offers their 20-something female customers the trendiest of threads. From Olga to Mason and Majestic French T-shirts this store is stocked with the top names of fashion and balanced by a smattering of one-of-a-kind pieces. It's full of beautiful attire leaving the shopper with the toughest decision: what to leave behind.
143 Front Street, 11201
dress code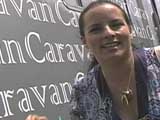 A caravan is most commonly known as a large group of traders or travelers who strike out on a journey together through hostile territories. In the jungles of New York City, it's important for consumers to band together and do the same. It's a dangerous world out there for the uninformed shopper, so sharing as many resources and tricks as one can is a necessity for survival in this city!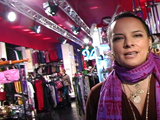 For the ultimate mix of old and new, and a little something all its own, head to the East Village. Vintage toys, magazines and clothes of all kinds can be found at Love Saves The Day. If you are missing your School House Rock lunchbox, smurf miniatures, or an awesome 80's era leather jacket, you can probably find it here in Leslie Herson's home for all things nostalgic.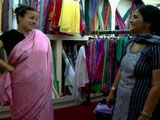 Below the rumbles of the 7 train on 74th Street, you'll discover the colorful world of Little India in 11372. In addition to their multicultural culinary offerings, Jackson Heights has got you covered when it comes to sari shopping and ethnic jewelry.