local flavor
Tasting Tour
[ciyc CiYC-CIYC_TastingTour_TAVA675.flv]
Manhattan is a gastronome's fantasyland, with every imaginable country and culture represented. Since CiNYC is always on the lookout for cool eats, the show took a tour of the island to highlight a few Manhattan favorites, discovering that the secret to their success is integrating classic cuisine and modern tastes. First on this Tasting Tour is Harlem staple Dinosaur BBQ in 10027. The succulent pork ribs are marinated for 24 hours in the joint's "Action Spice" rub, while the tender brisket and mouthwatering Texas rib-eye are all prepared with generous amounts of their signature barbeque sauce. Fried green tomatoes with Pecorino Romano cheese and savory deviled eggs are served alongside pit-smoked chicken wings and tangy mac and cheese. Owner John Stage explains the secret of Dinosaur's sauce is the balance of flavors. "It's sweet, spicy, a little sour, and has a little heat to it – but it never overwhelms the meat," he says. The sauce embraces the distinct taste created by the hickory wood smoke constantly smoldering in the Dinosaur pit.
Next, the trip heads downtown to 10012 for a stop at Negril Village. General Manager Sim Walker explains their philosophy is maintaining a cosmopolitan vibe while showcasing new Caribbean cuisine, culture, and entertainment. Specialties like oxtail stew and saltfish with sorrel stewed plantains are featured with the famously spicy jerk salmon. The core ingredient to their jerk seasoning is the scotch bonnet pepper.
Named after the Jamaican city famous for its 7-mile beach, Negril Village serves its delectable delicacies against a festive atmosphere that includes a downstairs lounge with live performances. As Walker reveals, "The food is definitely the anchor to the restaurant, but food and music go hand in hand." Venture to the Village to experience this gem.
Dinosaur Bar-B-Que 646 W. 131st Street, 10027
local flavor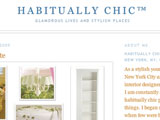 For the Habitually Chic Heather, inspiration and design are just two of the innumerable themes that can be found in abundance in both New York City as well as her blog.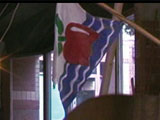 In the warmer weather months when the sun is beating down on the New York City pavement and your body is being cooked from all angles, it is often difficult to remember that Manhattan is an island with easily accessible bodies of water.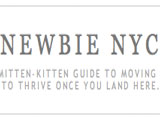 New to New York City? Unsure of how to start looking for an apartment? Curious about where you can start making friends? For many of these answers, you can turn to New York City newbie, Mary Hilton's blog. She made the move to the city from Washington D.C. a few years ago.