building code
Bronx Building Code
Newspaper editor Horace Greeley may have said "Go West" but here in New York it's more like "Go North." The northern migration has become so popular, former Manhattanites are beginning to infiltrate The Bronx. With them, and the real estate brokers who serve them, come the neighborhood acronyms that are a trademark of the island. Like SoHo, Nolita, and LES before it, comes SoBro. Whether you call this area SoBro, Mott Haven or just the South South Bronx – one thing is certain: when a neighborhood gets an acronym, it has officially arrived. CiNYC Host Hank explores 10454 with a local broker who shows us how much business development is truly booming.
See what else The Bronx has to offer at www.coolinyourcode.com/tag/bronx. From local live music to cheap eats and community outreach, CiNYC has got the Boogie Down covered.
Would you want to live in The Bronx? Post a comment below and give us some lip about this zip.
building code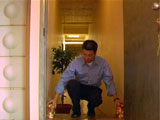 Have you checked your chi lately? The Chinese art of Feng Shui can help make sure its moving in the right direction.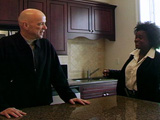 Greenpoint, Brooklyn is blowing up. This old, quiet and still affordable neighborhood is often forgotten about as it is situated between the hot spots of Williamsburg and Long Island City.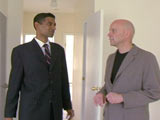 Newspaper editor Horace Greeley may have said "Go West" but here in New York it's more like "Go North."