around the blog
Serge the Concierge

In 2003 Serge Lescouarnec began a concierge service that offered him a multi-faceted outlet. One that not only served his affinity for fine wine and cheeses and his career tending to the hectic lives of New Jersey residents, but also rhymed rather appropriately with his name. Thus "Serge the Concierge" was born. Two years later the eponymous company evolved into a blog designed to "softly promote" his business in the northern New Jersey area. In addition, it allows him a chance to expound on his knowledge and opinions regarding an eclectic range of topics. There's Monday Work Etiquette: where the most recent entry covers a rant on a local telecom service, and before that "The Power of an Apology" (appropriate for a Monday topic). Then there's Green Day Tuesdays, commenting on nature friendly businesses and ideas. Tokyo Thursdays deal with pretty much anything related to…well…Tokyo, Japan. Serge's daily musings sometimes cover vinos, other times cover vices. So while his concierge business only handles North Jersey, SergeTheConcierge.com encompasses much, much more than that.

Tell us about your blog: what is the premise, what are your main coverage areas, how did you get started?
'Serge the Concierge' was started in March 2005…What got me going was a piece by my friend Debbie Galant of Baristanet. She called me 'Serge the Concierge' and when I googled it, I found out that there was a NYPD Blue character and episode with the same name. So I thought to myself, here's my blog's name, let's write…
The original premise was to promote (in a soft way) my New Jersey Concierges business by writing about food, wine, travel, work/life issues. Since then 'Serge the Concierge' has taken a life of its own. In the past year I also added set topics such as Monday Work Etiquette (Mondays of course), Green Day (nature friendly ideas and businesses, Tuesdays) and Tokyo Thursdays (on Tokyo and Japan)…
Recent economic hiccups inspired me to dip my toes into how to go 'from consumed to thrifty.'
At this year's South by Southwest Interactive conference, I offered a panel discussion on being Just Over 50 and Not Dead Yet or how the online world is not just populated by 20 somethings.
In September of this year, I am planning to spend 3 weeks in Europe (France, Spain and possibly London) and share my discoveries in words, pictures and videos. To make it possible, I am talking to a few sponsors.
Best corny tourist attraction that you secretly love?
Horse carriage ride around Central Park, a touch of romance.
Best neighborhood bar?
Not much of a bar hound, I have to say. My pick would be a place that has a great selection of wines by the glass and Pastis during the summer. Feel free to send me your suggestions.
Best late night joint?
BUN: 143 Grand St at Lafayette St, little plates, great food, small prices.
Last cultural thing that you did (movie, museum, theatre, etc…)?
Nothing in the past couple of months, I have to confess. The closest thing I can think of is the 'Gambero Rosso Tre Bicchieri' tasting on March 3rd. I did get my fill of music at 'South by Southwest'. Personal picks would be Brooklyn band 'Earl Greyground' (loud and proud) and in a different style 'Lightspeed Champion' (which reminded me of Prefab Sprout and Martin Stephenson and the Daintees).
Best fancy schmancy restaurant?
Cyrus in Headsburg (Sonoma), not quite New York but great for a week-end escape.
Best place to meet members of the opposite sex?
I am married with children otherwise I would say the cheese counter at Whole Foods…if you have any cheese knowledge that is.
Best place to send a couple on a first date and why?
The 'New York Botanical Garden'…(weather permitting, not on week-end), you can find some oasis of peace, have a chance to slow down and not be disturbed.
Have you always wanted a concierge? Do you agree with Serge's neighborhood picks? Post a comment below and tell us what's up!
around the blog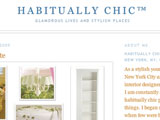 For the Habitually Chic Heather, inspiration and design are just two of the innumerable themes that can be found in abundance in both New York City as well as her blog.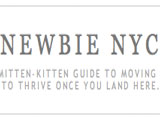 New to New York City? Unsure of how to start looking for an apartment? Curious about where you can start making friends? For many of these answers, you can turn to New York City newbie, Mary Hilton's blog. She made the move to the city from Washington D.C. a few years ago.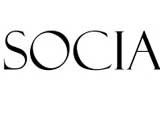 For those people who in High School just missed being voted the hippest, liveliest, or most fun person in the grade, there is now a new site for them to redeem their past social misfortunes.