around the blog
Sicka Than Average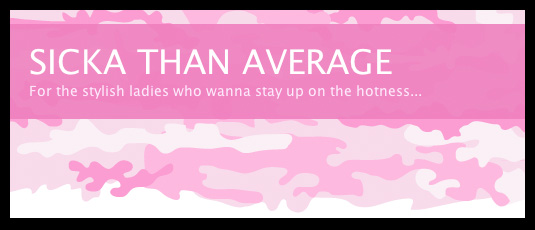 Take advantage of Celia San Miguel's experience as a writer and editor for in the know magazines like In Style, VIBE and, currently, GIANT. All those connections keep her "up on the hotness," as every stylish lady should be. On her blog, San Miguel will explain how a funky belt from Waist Candy Buckles can make your outfit much sharper than jewelry or a handbag, why the future of mineral foundations can be found in Beauty Cosmedic's Brush2Go, and that the right throw pillow can transform your drab bedroom into a sexy boudoir. This artist, fashion lover, and mom has got the hottest books, movies, decorating tips and beauty products to keep you "Sicka Than Average". Since Celia has her finger on the pulse of what's hot, we asked her what's hot in NYC.
Tell us about your blog: what is the premise, what are your main coverage areas, how did you get started? I launched SickaThanAverage.com in February, mostly because I felt that there weren't too many sites that catered to women like me, girls who love haute couture but who are also into vintage duds and hip-hop influenced streetwear (from the latest limited-edition dunks to the hottest graphic tees). The site is geared towards multicultural, stylish women who were reared in hip-hop culture and who therefore have an aesthetic sense that's heavily influenced (but not limited) by it. It's a product-driven site, so audiences can look forward to going to SickaThanAverage.com every day and finding something cool for their homes or a great beauty find or a hot dress or handbag. I try to mix it up so that there's high-end and low-end items in there, instead of keeping everything within one price range (after all, some things make you feel like splurging and, other times, you just want a great bargain). Another distinguishing factor is the lack of celebrity-centered content (pictures of celebs wearing something, etc.). I feel that if a garment, beauty product or gadget is cool enough, it should automatically appeal to people. I want to encourage people to lead, not to follow, by highlighting different fun finds and letting them formulate their own opinions and by always encouraging my readers to nurture their own individual styles. If they think something featured is positively hideous, they're open to say so in the comments section. I actually encourage them to share their opinions, whether good or bad. It's the dialogue and the sense of community that I want to provide. If anything, I'm just saving them the effort of hunting down unique items in every store, website and blog imaginable! Getting started was easy enough. I'd been doing a lot of market work through the years (whether at In Style, Complex, The New York Post, VIBE or GIANT), and I just applied that, plus my shopaholic skills, to the web. The trickiest part was probably coming up with the name –once I had that, I was good to go!!
What brought you to New York?
I'm originally from Puerto Rico, but while attending prep school in New Hampshire (Phillips Exeter) and, later, college in Cambridge, MA (Harvard University), I kept traveling back to NYC for holidays and school breaks (the airfare to PR was a lot of money and most of my friends lived in New York, so it was way easier and more affordable to come and stay with them in the Bronx). Over time, it became a second home to me so that, once I graduated from college, I already felt like I was acclimated to the city and its culture.
What do you love about living in New York?
So much to love about New York. I love the beautiful graffiti murals in the Bronx, the music festivals in Central Park (Summerstage rules), shopping for vintage duds in the LES, rummaging through cool flea markets, the lights on the George Washington bridge at night time, walking past Rockefeller Center around Christmas time, eating at outdoor cafes in the summertime, watching a foreign flick at the Angelicka and stopping by obscure bookstores for a good read.
What do you think makes a New Yorker?
New York is all about having heart and being fearless when it comes to self-expression. Whether it's through your language, your walk, your choice of music or your personal style, New Yorkers tend to be unafraid of veering from the norm. I think there's also a do-or-die attitude that's prevalent here; a true New Yorker knows how to bounce back after being knocked down.
What surprises you about New York or New Yorkers?
I'm always surprised at how much an area or neighborhood can change in just a couple of blocks. Take 34th street for example — if you walk in one direction, you're in a central shopping area with Macy's, H&M, Old Navy, etc, and then you have Madison Square Garden right there. Walk east and south for just a few blocks and you're in Korea Town. Or, walk west and a few blocks up and you're in the garment district. Walk south enough and you're in Chelsea! And each placehas such a distinct flavor and vibe.
When you leave New York, what do you miss the most?
The fast pace is definitely addictive. We may complain about how non-stop our schedules are, but when we go outside of New York, it seems like everyone is moving too slow! It's the funniest thing. And, as crazy as this sounds, I actually miss the noise. I went to stay at my dad's house in Aguas Buenas, PR, one time and I was completely freaked out because I couldn't hear cars and trains going by. You'd think the silence would've granted me some good rest but, instead, it kept me up at night. Go figure.
Do you know any tricks or insider info, in terms of spotting a trend?
I don't know if there's necessarily any tricks to spotting a trend. Sure, it helps if you're going to 7th on Sixth and observing any commonalities between different designers' collections but, in terms of more streetwear-based trends, those tend to grow organically among niche groups or neighborhoods. My main thing is this: pay attention to what the kids are doing — especially when it comes to hip-hop fashions — because they really do set the trends as much as they follow them.
Best corny tourist attraction that you secretly love?
Hmmm…Corny tourist attraction? I'd probably have to say the Empire State building, when they switch up the light scheme, I'm always a little mesmerized.
Best neighborhood bar?
I like this spot called the Den in Harlem. One of my homeboys spins there, and it's got a nice vibe, plus the drinks are good and not too pricey.
Best late night joint?
I don't go out too often but, when I do, it tends to be to the same few spots: Apt, La Linea, Lotus, Nikki Midtown and 40/40.
Last cultural thing that you did (movie, museum, theatre, etc…)?
I saw this really great movie, Elite Squad. It was actually an advance screening of the flick, which is a wonderful, albeit violent and graphic, film about Brazil's police force directed by JosePadilha.
Best fancy schmancy restaurant?
For brunch, it's got to be Serendipity 3, which is right by Bloomingdale's. It's small and the line is usually going out the front door, but it's well worth the wait. If it has chocolate in it, order it.For lunch or dinner, I absolutely adore Blue Fin and Asia de Cuba.
Best place to meet members of the opposite sex?
I think you can meet anyone pretty much anywhere. Whether it's at a nightclub or at a poetry reading or an outdoor concert, NYC is just that kind of place.
Best live entertainment venue?
S.O.B.'s and Joe's Pub tend to have a lot of great R&B acts coming through to perform. I don't particularly love the venues themselves, but as far as hearing great music, they've definitely got good lineups.
Best place to find fun clothes or styles, on the cheap?I love the consignment store Tokio 7. You can get great designer shoes and clothing for a fraction of the original price. Also, there's a flea market every weekend on 25th street where you can often score great jewelry and accessories.
Get well soon at sickathanaverage.com.
See what else is stylish in Dress Code.
How do you keep up on the trends?
Post a comment below and let us know what's hot.
around the blog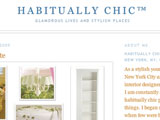 For the Habitually Chic Heather, inspiration and design are just two of the innumerable themes that can be found in abundance in both New York City as well as her blog.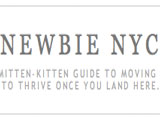 New to New York City? Unsure of how to start looking for an apartment? Curious about where you can start making friends? For many of these answers, you can turn to New York City newbie, Mary Hilton's blog. She made the move to the city from Washington D.C. a few years ago.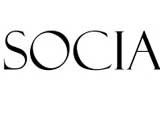 For those people who in High School just missed being voted the hippest, liveliest, or most fun person in the grade, there is now a new site for them to redeem their past social misfortunes.