around the blog
Christabelle's Closet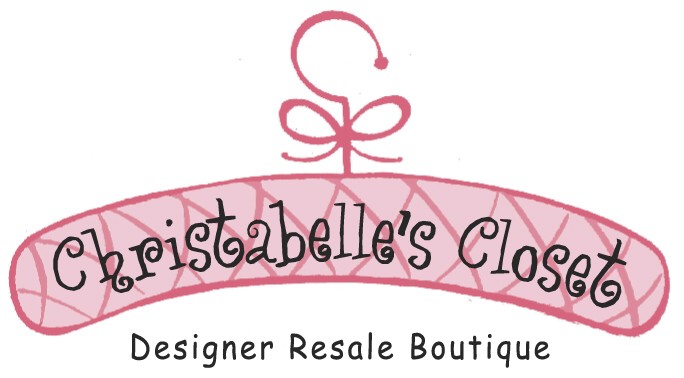 As someone whose closet was regularly raided by friends throughout high school and college, Christina Carathanassis now has a closet to share with the world – Christabelle's Closet (Christabelle is Christina's childhood nickname). This owner and creative soul behind the designer resale boutique Christabelle's Closet started blogging in order to satiate her inner editor and allow her to wear the label of "fashion go-to-girl" with pride. We sat down with Christabelle herself, to delve deep into the mind of our fashion-obsessed friend and dish about the truly important things in life… Designers, Discounts, and Daring NYC Style.
Tell us about your blog: what is the premise, what are your main coverage areas, how did you get started? Christabelle's Closet The Blog is an extension of my award winning, online consignment boutique, ChristabellesCloset.com. Though the main store's theme is "budget shopping on a dime" offering top designer clothing, shoes and handbags on consignment for less, the blog actually encompasses all things fabulous! We cover the gamut from fashion and beauty to food and travel (and pretty much everything in between). It definitely opens the playing field in terms of voice and expression. I love it! For as long as I can remember, people have asked me for advice on the newest, coolest things on the market – a blog is a pretty loud voice to offer everyone counsel – so along came the birth of Christabelle's Closet The Blog. It also offers a great platform to give my shoppers the HOTTEST deals in our consignment shop with our weekly "deal of the day" post as well as giving the scoop on the hottest places to visit, beauty products to buy, designers to check out etc. the remainder of the week. I originally was a Journalism major in college and wound up in Beauty PR for 10 years, so creating a blog seemed like a very organic way for me to nurture my inner editor! It also gives me a great excuse to "shop" (as if I needed one). I love exploring niche brands, uncovering really amazing products and services and having the ability to give them well deserved exposure. There are SO MANY fantastic businesses out there…I am here to sniff them out and give them props!
What brought you to New York?
I grew up in Bergen County, just 10 short minutes from NYC…I couldn't imagine living anywhere but the Big Apple!
What do you love about living in New York?
The energy…the city reminds me of a big record…pumping out music at the hand of a great DJ. There is NOTHING like it.
What do you think makes a New Yorker?
Style and individuality. There is a definitive "je ne sais quoi" about people who live in NY…the city becomes a part of your soul. No matter where I go within the US and abroad – people ALWAYS know I am from NY and it makes me super proud (and no, I don't have an accent lol!)
What surprises you about New York or New Yorkers?
The number of friendly people on the streets! People talk to me wherever I go – they are compassionate and kind (with the exception of a bad seed here and there elbowing me in the rib during a sardine packed subway ride!)…New Yorkers will always tell you like it is, but in the nicest way they know how. I make it a habit of complimenting other women on the street if I like their style…it feels good to sprinkle a little nice into someone else's day. Everyone should pay it forward in their own way.
When you leave New York, what do you miss the most?
24-7 food deliveries…did you know places ACTUALLY CLOSE in other major cities? It makes me appreciate the convenience this great city has to offer.
Best tips, tricks or insider info regarding navigating a THE sale at Barney's?
If you don't mind picking through the bins, boxes, piles on the floor and dare I say garbage bags – going on the last day, during the last hours of a sample sale can provide you with MAJOR discounts and at times free goodies. Selection might be scarce, but there are deals to be had – leave your shame at home.
Best corny tourist attraction that you secretly love?
The Chrysler Building…not sure if that is really a "tourist" attraction, but I have a little crush on it. The architecture is amazing! I secretly long to take one of those Big Apple Tour double-decker buses around NYC with a group of my best friends (I guess it isn't a secret anymore!).
Best place to dine late night?
Viand on Broadway and 75th – they have a little bit of everything and the staff couldn't be nicer. The grilled cheese is especially delicious after midnight.
Best music venue?
The Beacon Theatre – not a bad seat in the house.
Last cultural thing that you did (movie, museum, theatre, etc…)
Hooted and hollered at my boyfriend's band playing at The Bitter End. Hooted and hollered at Ryan Star kicking out some serious tunes at the Rockwood Music Hall.
Best place to people watch?
Central Park…wow…I can spend HOURS there. It is pure (and free) entertainment.
Best shop for thrifty yet stylish clothing?
If you promise not to tell anyone I am over 21 (and have been for quite some time) – FOREVER 21 has the cutest "disposable" clothes and accessories. And of course, www.ChristabellesCloset.com…
Surest sign that a trend is "over"?
For me, a trend is OVER the second I spot more than 10 people on the street wearing it. Onto the next for me! I don't like being a sheep…
Where Do You Find Discount Designer Duds?
Post A Comment Below And Give Us Some Lip About Styling Tips.
around the blog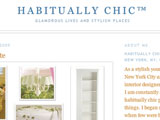 For the Habitually Chic Heather, inspiration and design are just two of the innumerable themes that can be found in abundance in both New York City as well as her blog.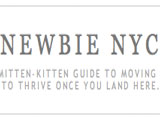 New to New York City? Unsure of how to start looking for an apartment? Curious about where you can start making friends? For many of these answers, you can turn to New York City newbie, Mary Hilton's blog. She made the move to the city from Washington D.C. a few years ago.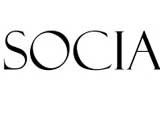 For those people who in High School just missed being voted the hippest, liveliest, or most fun person in the grade, there is now a new site for them to redeem their past social misfortunes.