local flavor
Aphrodisia
Take one step into Greenwich Village staple Aphrodisia Herb Shoppe and the exotic sights and smells will instantly transport you to an ancient market place in India, Morocco or China. Serving the 10014 community since 1969, this intimate apothecary offers everything from medicinal herbs, teas, vitamins and spices to essential oils, jewelry and unique accessories. These days the crowds flock for owner Joann Pelletiere's tea blends – specially mixed and measured to relieve colds, strengthen the immune system or even cleanse your liver. Another fragrant fan favorite is the essential oil blends, and if you get lucky Joann will personally mix you a one-of-a-kind signature scent. Very soon Aphrodisia hopes to add a "tea spot" where herbivores can come and have their tea brewed and enjoy it at the store. CiNYC Host Shirley takes a whiff and talks shop in this aromatic adventure.
Aphrodisia Herb Shoppe
264 Bleecker Street, 10014
www.aphrodisiaherbshoppe.com
Check out more Local Flavor here.
What Home Remedy Do You Swear By?
Post A Comment And Let Us Know!
local flavor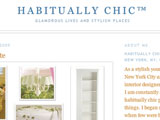 For the Habitually Chic Heather, inspiration and design are just two of the innumerable themes that can be found in abundance in both New York City as well as her blog.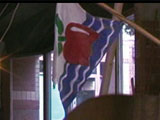 In the warmer weather months when the sun is beating down on the New York City pavement and your body is being cooked from all angles, it is often difficult to remember that Manhattan is an island with easily accessible bodies of water.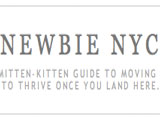 New to New York City? Unsure of how to start looking for an apartment? Curious about where you can start making friends? For many of these answers, you can turn to New York City newbie, Mary Hilton's blog. She made the move to the city from Washington D.C. a few years ago.