around the blog
New York Buzz

What started as an innovative way for a public relations company to utilize the internet, has become an all encompassing source for arts and entertainment events in NYC. Termeh Mazhari not only uses New York Buzz to promote and endorse her PR clients, but also posts reviews of new shows, interviews with trendsetters, and info for all sorts of art exhibits. And Mazhari wants to hear from you. If you went to the Francisca Bastos Jewelry Show or caught a performance of Celebrity Autobiography at the Triad, tell her about it. If you want to spread the word about an event of your own, shoot her an email. Log on to see what all the buzz is about!
Tell us about your blog: New York Buzz is a perso-professional blog that reaches out to New Yorkers who want to hear about cool new happenings in their city (and occasionally beyond). I first launched the blog in April, 2008, soon after AMP3 Public Relations (an A&E-focused PR firm in NYC) hired me as their social media publicist.
The initial purpose of the blog was to offer an up-close-and-personal portrait of our clients (most of whom are in the entertainment industry), but it also featured their latest news and events. In September 2008, I decided to open up my blog to non-clients. So now, anyone who has an interesting New York event they want to promote can just shoot me an email and I might feature it on my blog.
What brought you to New York?
I work in the city, but actually live in Great Neck, Long Island, which is only a 22 minute express train ride away from Penn Station. I came to New York from Philadelphia in search of better work opportunities and a more exciting, multicultural environment. Does moving to New York ever really need a reason though?
What do you think makes a New Yorker?
Well, the obvious answer would be ATTITUDE – and, although that's certainly true, I'd also add that it's their open-mindedness and willingness to think outside the box.
When you leave New York, what do you miss the most?
The late-night store hours! It truly is the city that never sleeps.
Best tips, tricks or insider info?
I like to browse New York Magazine's Sales & Bargain section for info on upcoming sample sales at clothing stores. I'm also surprised that more people aren't aware that most NYC museums have "pay what you wish" days – check out here for details.
And lately, I've been loving Restaurant.com. They have hundreds of Manhattan restaurants in their database and you can get discounted coupons for dirt cheap! (another secret: there's almost always a discount code to make the coupons even cheaper!). I just bought a 25 dollar coupon for only 4 dollars!
Best corny tourist attraction that you secretly love?
The Flatiron building! I walk by it every single day on my way to work and it never ceases to take my breath away! It's simply stunning.
Last cultural thing that you did (movie, museum, theatre, etc…)
I went to see Celebrity Autobiography at the Triad theater! Abso-friggin-hilarious! Kristen Johnston's spot-on reading of Zsa Zsa Gabor's autobiography almost made me wet my pants!
Best area or neighborhood for fashion steals?
SoHo! On Broadway, between Canal and Houston – lots of small boutiques with great, fun finds that won't break your wallet!
What is Your New York Buzz?
Tell us all about it!
around the blog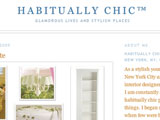 For the Habitually Chic Heather, inspiration and design are just two of the innumerable themes that can be found in abundance in both New York City as well as her blog.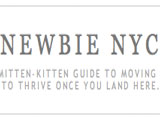 New to New York City? Unsure of how to start looking for an apartment? Curious about where you can start making friends? For many of these answers, you can turn to New York City newbie, Mary Hilton's blog. She made the move to the city from Washington D.C. a few years ago.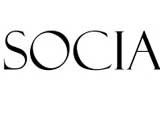 For those people who in High School just missed being voted the hippest, liveliest, or most fun person in the grade, there is now a new site for them to redeem their past social misfortunes.