dress code
Shvitz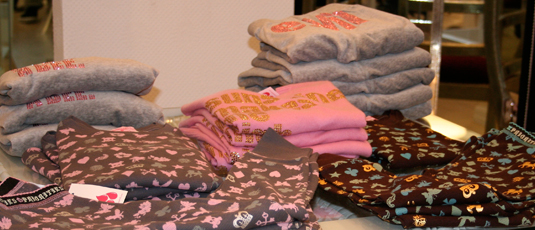 Give a chic girl a treat from Shvitz, a new "comfortwear" boutique that brings L.A. attire to NYC. Shop for printed thermal sets, decorated tees, and crystal-dotted cashmere by Primp, Grail, Rebel Yell, Juicy Couture, and more. Shvitz will even custom-monogram a tank or thermal for an ultra-personal gift. Founder Leslie Hall is on hand to help you browse; her definitive style and welcoming personality make you feel like you're shopping with an old friend.
128 Thompson Street
www.shvitznyc.com
EXTRA:
More from Shvitz founder Leslie Hall…

What inspired you to open a "comfortwear" boutique?
Most of the lines we carry [Primp, Grail, Rebel Yell, Juicy Couture] are from LA-based companies. You see them a lot in the tabloids. Paris Hilton, Rachel Bilson, and Jessica Simpson wear them when they're in the airport or in the studio. I was wearing all these lines, but I was having a challenging time finding them in New York City. I'd order them online and have to wait weeks to get them delivered. I realized this was an opportunity to bring a lot of the lines into New York. [Shvitz] is a place where New York girls can come and get sweat suits, tanks, tees and thermals from L.A. Every single parent is coming in here and losing their mind.

What's your secret for giving the ultimate gift?
We do free monogramming on all of our own logo'd tanks and thermals. People have nicknames, dogs' names, baby names or husbands' names monogrammed on them. It looks like something you put a lot of work into, but it's really very simple.
dress code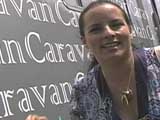 A caravan is most commonly known as a large group of traders or travelers who strike out on a journey together through hostile territories. In the jungles of New York City, it's important for consumers to band together and do the same. It's a dangerous world out there for the uninformed shopper, so sharing as many resources and tricks as one can is a necessity for survival in this city!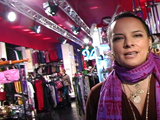 For the ultimate mix of old and new, and a little something all its own, head to the East Village. Vintage toys, magazines and clothes of all kinds can be found at Love Saves The Day. If you are missing your School House Rock lunchbox, smurf miniatures, or an awesome 80's era leather jacket, you can probably find it here in Leslie Herson's home for all things nostalgic.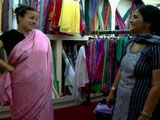 Below the rumbles of the 7 train on 74th Street, you'll discover the colorful world of Little India in 11372. In addition to their multicultural culinary offerings, Jackson Heights has got you covered when it comes to sari shopping and ethnic jewelry.