around the blog
thenewblog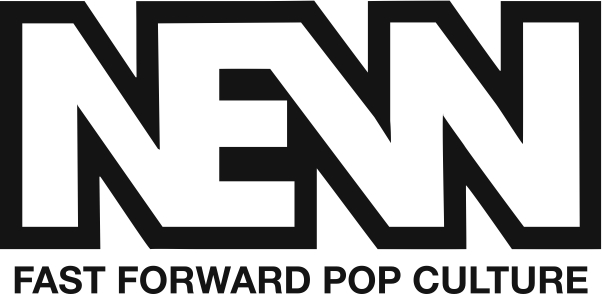 Scott Lipps has dedicated himself to making you almost as cool as he is. He has created a blog to bring you what he calls "Fast Forward Pop Culture." It is a one-stop reference guide for everything new and cool in pop culture. Scott spends hours researching everything from what you should buy to where you should eat and what you should watch. And, of course, only the newest Macbook, newest fashion line at H&M, newest play to hit Broadway, newest art book, and newest food event make thenewblog.
Tell us about your blog and how you got started? I used to read countless things looking and seeking out all the hot new things in pop culture and tearing things out of every kind of publication I could get my hands on. Thus, I saw a necessity to have all this info under one roof, hence the newblog.
What brought you to New York?
I was a rock n roll drummer playing in a very popular LA band called Black Cherry… we featured Paul Black, the singer of LA Guns. I had an injury and started working in management and next thing you know, a few years later, came to NY to partner in a modeling agency. Now One Management is becoming a great entertainment company with branches in fashion, film and music.
What do you love about living in New York?
I love the urgency and excitement of NY. It's like no other city. But I have to be honest, it can also wear you out if you go out as much as I do… lol.
What do you think makes a New Yorker?
Honesty and integrity, that's all about NY. NYers are a breed unto themselves.
What surprises you about New York or New Yorkers?
You can pass the same street 5 times and see something new all the time. There is so much to see and do here culturally that you never feel like you've exhausted all your options.
When you leave New York, what do you miss the most?
I miss hopping in a cab and jumping from place to place, and the energy in the streets. Love the west side, Battery Park too. It feels like I'm in another city, not to mention the amazing food and culture.
Best tips, tricks or insider info?
The best tips? Read thenewblog.net!!!!! I spend hours on researching what's hot, new and happening in cities like NY and it all comes to you free of charge!!
Best corny tourist attraction that you secretly love?
Never done one in NY, but I'd have to say those cheesy tourist buses. I took one in London and I was able to see things I probably would have missed on other trips. Cheesy, but fun.
Best place to dine late night?
Love Sushi Seki. Although I haven't hit it too many late nights, apparently it's open real late.
Best live music venue?
Still like Irving Plaza or the Fillmore, but I feel like the time is right for a new music venue! Stay tuned for details…
Last cultural thing that you did (movie, museum, theatre, etc…)
Probably the Chappelle show at the Shifrazi gallery!
Best people watching?
Bar Pitti, always a good scene.
What is the newest, hottest thing in New York we should know about?
Where do we start? So many… I have to refer back to my blog. You'll hear about lots of the NEW best stuff around.
Best place to throw a party?
Have to go with my home away from home at the Gramercy Park Hotel Rose Bar, always family night for me.
What's Your Newest and Hottest NY Discovery?
Tell us all about it!
around the blog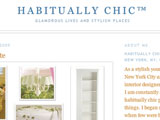 For the Habitually Chic Heather, inspiration and design are just two of the innumerable themes that can be found in abundance in both New York City as well as her blog.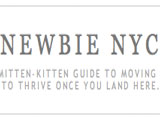 New to New York City? Unsure of how to start looking for an apartment? Curious about where you can start making friends? For many of these answers, you can turn to New York City newbie, Mary Hilton's blog. She made the move to the city from Washington D.C. a few years ago.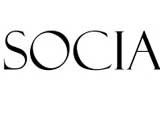 For those people who in High School just missed being voted the hippest, liveliest, or most fun person in the grade, there is now a new site for them to redeem their past social misfortunes.