vocal code
Karaoke Killed The Cat
"Our show is the anti-every-other-karaoke show," said Matt Coats, who co-stars in Karaoke Killed The Cat alongside buddy Chris Ehrmann every Monday night. The duo riles up a downtown crowd with raucous singing, thrashing dance moves, and stage antics that rival Johnny Rotten. They even spawned the word "Partyoke" to describe their event. "It's like a dance party where everyone gets to be the star," said Coats. Last week the hosts kicked off the night by belting out Bonnie Tyler's "I Need A Hero" in falsetto while pumping their fists in the air and leaping into the growing audience. When another singer took the stage, Ehrmann and Coats provided back up vocals and on-the-fly dance moves. Pretty soon, the floor was shaking from the dancing crowd. "We can start a show from nothing," said Ehrmann. "If people are sober at 4 pm, we can get it going." KKTC knows no boundaries. Past shows included an 8-foot-wide swimming pool, a stripper pole, and Coats' wedding ceremony to manager, Kate. "It's not your typical karaoke," said Ehrmann. "If it ever approaches typical, I'm quitting the show."
Piano's, 158 Ludlow Street at Stanton Street, Manhattan
www.karaokekilledthecat.com
www.pianosnyc.com
vocal code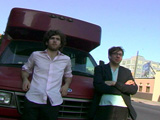 Often compared to The Smiths, The Isles have been creating original music in New York since 2004. After producing and recording their first album, Perfumed Lands, they were signed to the indie label Melodic in Manchester, England.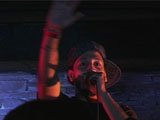 Though he currently hails from Ft. Lauderdale, Florida, Butta Verses (a.k.a. John Cullen), is New York through and through.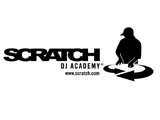 The secrets of spinning are revealed at the Scratch DJ Academy in 10011.