dress code
Best of the Boroughs
Every zip code has its own sense of style. So what trends best represent yours? On the Wednesday March 26th edition of the CW11 Morning Show, CiNYC Fashion Guru Sasha staged "Dress Code: Best of the Boroughs!" Here's a list of the looks that highlight this city's style.
Brooklyn: CiNYC's first episode in Williamsburg (where Sasha's mom grew up) featured Brooklyn Industries – a homegrown business showcasing the work of local artists. Graphic t-shirts are available for $28-$38, and you can find stores in Brooklyn as well as Manhattan. www.brooklynindustries.com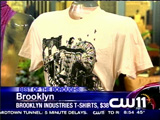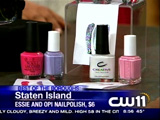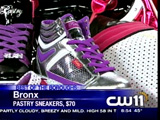 Staten Island: Sasha noticed a lot of attention to beauty and especially to the nails in Staten Island. Dark colors and chalky opaque colors for spring are hot now. You pay only $5-$7 for Essie and OPI nail polish, available at your local beauty supply store. www.essie.com www.opi.com
Bronx: Da Bronx loves cool, athletic footwear but especially this super cute line called Pastry. The Pastry brand is designed by the daughters of Reverend Run of Run DMC, Vanessa and Angela Simmons. The style is both affordable and chic. Own your own pair of Pastry shoes for just $60-$70. Shop at multiple locations of Dr. Jay's. www.drjays.com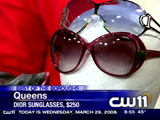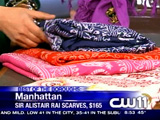 Queens: In Astoria the club kids are going crazy for designer eyewear – the sleeker and more sophisticated, the better. Gradient Lens Aviators with colored wire frames are the coveted look. You can look like a star for $230-$300, less than the price of an "it" bag. www.shopbop.com
Manhattan: Embrace themes of peace, love, and karma through the spiritual scarves of Sir Alistair Rai at Henri Bendel in 10019. Jessica Alba and Nicole Richie adore these bright, colorful, urban scarves. A major trend, these are on second re-order. Prices range from $115-$165. www.siralistairrai.com
Do you agree with Sasha's borough picks? Have your own ideas on what's hip in your zip? Post a comment below and let us know!
dress code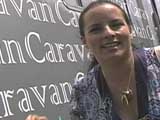 A caravan is most commonly known as a large group of traders or travelers who strike out on a journey together through hostile territories. In the jungles of New York City, it's important for consumers to band together and do the same. It's a dangerous world out there for the uninformed shopper, so sharing as many resources and tricks as one can is a necessity for survival in this city!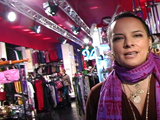 For the ultimate mix of old and new, and a little something all its own, head to the East Village. Vintage toys, magazines and clothes of all kinds can be found at Love Saves The Day. If you are missing your School House Rock lunchbox, smurf miniatures, or an awesome 80's era leather jacket, you can probably find it here in Leslie Herson's home for all things nostalgic.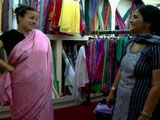 Below the rumbles of the 7 train on 74th Street, you'll discover the colorful world of Little India in 11372. In addition to their multicultural culinary offerings, Jackson Heights has got you covered when it comes to sari shopping and ethnic jewelry.