around the blog
The Deli Magazine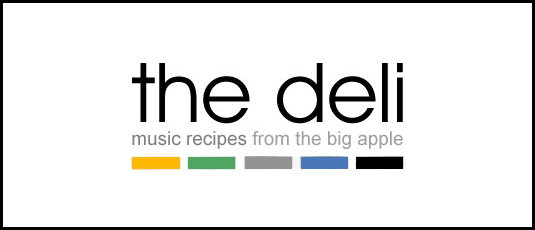 Music recipes from the Big Apple are served up daily at The Deli Magazine. This blog is solely dedicated to local bands and artists living in NYC. Up and comers you haven't heard of yet, as well as popular break out bands get the star treatment from the only deli to which you can subscribe! Reviews of bands, lists of concert dates, and a 24 hour music channel keep the news fresh, along with info about recording, promoting and performing in the Delicious Audio Blog and Listings section. This site is for fans and performers alike – so turn your computer up and dig into what The Deli is cooking!
We spoke with Yael Greenberg, The Deli Magazine's Magnificent PR Girl, to hear what sounds good in the Big Apple.
Tell us about your blog: what is the premise, what are your main coverage areas, how did you get started? The Deli started in 2004 as a magazine exclusively focused on emerging and underground music made in NYC. A few months later thedelimagazine.com was born. Since then we expanded to SF, LA, Nashville and for some reason Burlington, VT. We have daily updated blogs in separate web pages that deal with all these cities' scenes, and printed magazines in NYC and LA.
Here are the links!
NYC – www.thedelimagazine.com
LA – www.thedelimagazine.com/la
Nashville – www.thedelimagazine.com/nashville
SF – www.thedelimagazine.com/sf
Burlington (VT) – www.thedelimagazine.com/burlington
What brought you to New York?
My brother and the will to find opportunities in the entertainment industry as well as living a life of adventures and randomness in NY.
What do you love about living in New York?
That time is not a real issue in a sense of age, season, month. It goes by here so quickly that I barely feel it. I love that everybody is either a model, actor, musician, artist or all of the above.
What do you think makes a New Yorker?
Not being from NY, knowing where to go on your subway in order to get off exactly at the right spot at the platform in your station.
What surprises you about New York or New Yorkers?
I'm surprised that New York is a city to party in but usually the streets are empty kinda early. Also, it's weird that everybody here communicates through each other blogs instead of meeting.
When you leave New York, what do you miss the most?
I haven't left NY since I arrived but I guess I'll miss McCarren Park.
Do you know any tricks or insider info?
Work for a music magazine or know someone that does to get free tickets to concerts. If you need to work on your laptop and not sit in a coffee place then go to the closest Apple store and sit in the lecture area with the free wi-fi for as long as you like.
Best corny tourist attraction that you secretly love?
All flea markets and the Williamsburg Bridge.
Best neighborhood bar?
The Gutter – tons of good beers and bowling!!!
Best late night joint?
Beatrice but only because of the people I go with otherwise it's another see and be seen place.
Last cultural thing that you did (movie, museum, theatre, etc…)?
Art exhibition in Harlem called HomeBase.
Best fancy schmancy restaurant?
Not going to any but Sweet Aater is a not fancy great restaurant in W'burg.
Best place to meet members of the opposite sex ?
The subway
Best live entertainment venue?
The Box – don't bring your kids.
Take a bite out of the Deli Magazine at www.thedelimagazine.com.
There's more to be heard on this website too. Listen up at coolinyourcode.com/category/segments/vocal_code/
Where do check out new music?
Post a comment below and give up some lip about the best sounding zips.
around the blog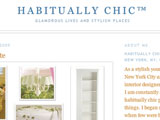 For the Habitually Chic Heather, inspiration and design are just two of the innumerable themes that can be found in abundance in both New York City as well as her blog.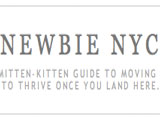 New to New York City? Unsure of how to start looking for an apartment? Curious about where you can start making friends? For many of these answers, you can turn to New York City newbie, Mary Hilton's blog. She made the move to the city from Washington D.C. a few years ago.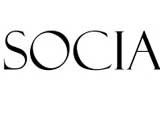 For those people who in High School just missed being voted the hippest, liveliest, or most fun person in the grade, there is now a new site for them to redeem their past social misfortunes.