code words
Code Words: Guerilla Shopper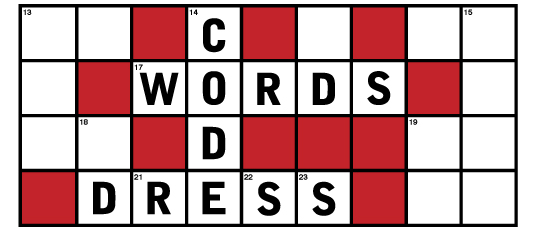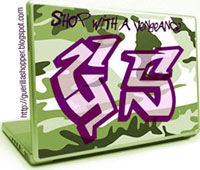 Want to look like a million bucks without spending anywhere near that? Who doesn't? The Guerilla Shopper has mastered the fine art of finding a great deal. Her Code Word column will decode where to shop, eat, and spend your hard earned dough – while keeping you out of debt. This Guerilla Shopper is in the trenches of New York City, now you can join her!
The Devil Should Wear Kifka and Heller
Reminiscent of any high-end Soho boutique, but right in the midst of Hell's Kitchen, dwells Kifka + Heller, where the Devil really is in the details.
Reopened this past April, K+H provide wearable, chic fashions for the men and women in and around 10019. The current collection is designed using rich but versatile materials such as silk jersey, leather, linen and denim with the idea that fashion-forward couples can build wardrobes that are complementary and also linked via meticulously designed and styled travel bags.
So what more can be said about New York City clothing boutiques that we all haven't already heard? Well, in this case, K+H caters to an individual's tastes and desires. Want that dress in a different color? Ask. Need help figuring out how to wear those jeans and top? They'll style you from head to toe (and will lend you shoes to ensure that you can visualize the full package that is you). Feel like you need some jewelry to go with those new separates? They have a relationship with the jewelry designer next door. In the "industry" and need wardrobe? They do industry rentals. Hell, need a one-of-a-kind chair for your living or bedroom? Well they make those too.
So what does the (near) future hold? For the forthcoming Summer 2009 collection, K+H are planning new designs using green fabrics comprised of bamboo/hemp and blends. Just don't roll them up and smoke 'em.
Going to K+H is more like visiting your personal stylist and having your whims catered to from the minute you walk in the door, but without price points that will send you running back to TJ Maxx (their prices generally run from $185-$950). And I can almost guarantee that if you go there now, you will one day be able to say, "Oh I used to go to Kifka+Heller back in the 2000s when they only had that small space on west 49th St!"
See you in Hell!('s Kitchen).
445 W. 49th Street
btn 9th & 10th Ave
New York, NY 10019
kifkaandheller.com
For more of Guerilla Shopper's fashion faves click here.
Like this entry? Check out more from our Code Words contributors here.

Where do you go for the best bargains in New York? Post a comment below and tell us!
Fatal error
: Uncaught Error: Call to undefined function is_tellafriend() in /home/yourcode/public_html/wp/wp-content/themes/ciyc/single.php:29 Stack trace: #0 /home/yourcode/public_html/wp/wp-includes/template-loader.php(74): include() #1 /home/yourcode/public_html/wp/wp-blog-header.php(19): require_once('/home/yourcode/...') #2 /home/yourcode/public_html/index.php(4): require('/home/yourcode/...') #3 {main} thrown in
/home/yourcode/public_html/wp/wp-content/themes/ciyc/single.php
on line
29