Tag: hell's kitchen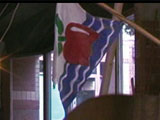 In the warmer weather months when the sun is beating down on the New York City pavement and your body is being cooked from all angles, it is often difficult to remember that Manhattan is an island with easily accessible bodies of water.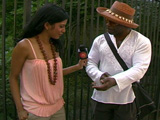 The sidewalks of New York are much like the runways when it comes to trends. From what's new to what's truly original, New Yorkers know how to find it and flaunt it. Whether it be a great discovery from a sample sale or a simple shirt that's totally chic, the locals of 10019 and 10036 are all about strutting their stuff.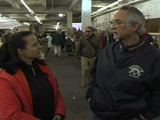 In a city where a trunk can double as your dining table, and where your kitchen (if you have one) is also your storage space, the Antiques Garage takes making the most of your space to a whole new level.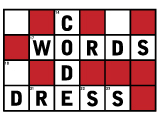 Reminiscent of any high-end Soho boutique, but right in the midst of Hell's Kitchen, dwells Kifka + Heller, where the Devil really is in the details.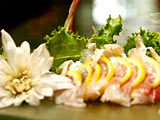 Sushi restaurants in Manhattan are about as ubiquitous as hot dog vendors, though one such eatery in 10019 has managed to distinguish itself from the raw and the uncooked.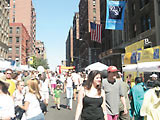 The 92nd Street Y has been a bastion of culture for over 130 years.