cool eats
Sammy's Roumanian Steakhouse
They say the third time's a charm, and nothing could be truer for the Lower East Side steakhouse Sammy's Roumanian – the third Roumanian-Jewish restaurant to occupy the same address. Fate dealt New York a lucky hand when Stan Zimmerman won this modern-day institution in a poker game from Sammy himself in 1975.In this bi-level space that never fails to make you feel at home, you'll be entertained by live music and serenaded by your waiters. Try the chopped liver or the signature Roumanian tenderloin, skirt steak from the diaphragm. Surrounded by the history-adorned walls, you'll witness how kitsch meets karnatzlack – the latter an elongated sausage patty made of beef and veal, with a generous dose of garlic. Owner David Zimmerman likens the food here to that of Grandmother's cooking, a major ingredient of which is schmaltz – 100% chicken fat. This is such a staple you'll find a bottle at each table. You might even be fortunate enough to receive an egg cream made by David himself, who virtually grew up here and is now the self-proclaimed "Doctor of Schmaltzology." If it's family-style fun you're looking for, go to the place where you have an experience, not just a meal. As their t-shirts suggest, "Schmaltz it up at Sammy's"!
157 Chrystie Street, 10002
Check out more Cool Eats here.
Where Do You Go To Feel At Home?
Post A Comment And Let Us Know!
cool eats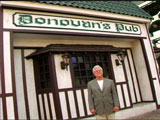 There is an old Irish saying that reads, "Men are like bagpipes – no sound comes from them until they are full." This might explain why there is never a quiet (or dull) moment at 11377's famous burger joint – Donovan's Pub!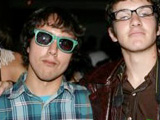 You might be a hipster if, like Lola Wakefield, your research into this fascinating culture of indie rock fans, thrift store shoppers, and vegetarians, painted a picture of, well, you.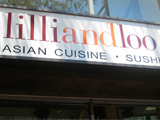 If you're living with Celiac's Disease you know that restaurant dining can be risky. However, a safe culinary experience is waiting to be had on Lexington Avenue at Lilli and Loo, a restaurant that works with the Gluten Intolerance Group to offer patrons gluten-free Asian cuisine in addition to their standard fare.