cool eats
Murray's Cheese Shop
There's nothing stinky about shopping for fromage at Murray's Cheese shop. One of a kind customer service, not to mention the amazing variety, keeps people coming back. "I don't work for Murray, I work for the customers. I don't live for Cielo, I live for the customers." Cheese monger Cielo Peralta knows a thing or two about the dairy delicacy and this dedication keeps patrons enthralled. Cielo started working with cheese over 17 years ago and joined Murray's in 1995. He loves cheese, and though he's the first to kid, "I know nothing about cheese, you asked the wrong guy!" he in fact can tell you anything you want to know about over 250 cheeses. Murray's carries as many cheeses on any given day and Cielo has a knack for guessing what kind of cheese you are going to like. "The biggest thing I do here," he admits, "is get people to try new varieties."
254 Bleecker Street, 10014
cool eats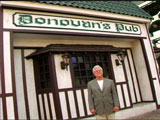 There is an old Irish saying that reads, "Men are like bagpipes – no sound comes from them until they are full." This might explain why there is never a quiet (or dull) moment at 11377's famous burger joint – Donovan's Pub!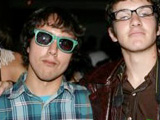 You might be a hipster if, like Lola Wakefield, your research into this fascinating culture of indie rock fans, thrift store shoppers, and vegetarians, painted a picture of, well, you.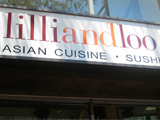 If you're living with Celiac's Disease you know that restaurant dining can be risky. However, a safe culinary experience is waiting to be had on Lexington Avenue at Lilli and Loo, a restaurant that works with the Gluten Intolerance Group to offer patrons gluten-free Asian cuisine in addition to their standard fare.