around the blog
neighborbeeblog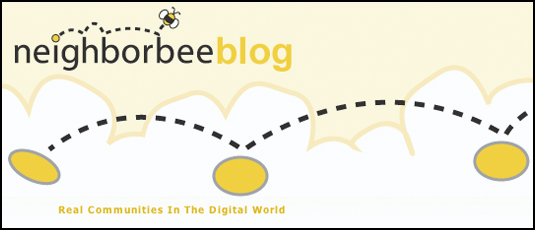 Wouldn't it be cool if you had a friend who always knew what to order at that new French place, which movies are worth the 12 bucks, or what's happening on any given night of the week? Well, the neighborbee blog wants to be that friend. Founder Anthony Lobosco gathered an intrepid group of "drones" to help you make the most of the five-borough hive we all call home. Contributors can help find a hot new band to check out, tell fans how to get their sports on without going to a game, even recommend the city's best flea markets. With friends like these, you'll be busy as a bee.
Tell us about your blog: what is the premise, what are your main coverage areas, how did you get started?
neighborbeeblog is affiliated with neighborbee.com, which is an internet startup whose purpose is to bring every part of your neighborhood online, from your apartment building to your local bakery (neighborbee is currently in an invite-only beta, and will be launched shortly).
neighborbeeblog was started to highlight all the great things going on in new york city, whether it's a new boutique or a book signing. We have (thus far) 16 columnists who cover comedy, music, events, fashion, dating, manhattan, film, sports, art, brooklyn, books, food, theater, nightlife, kids & family, and real estate.
What do you love about living in New York?
I love the fact that there is always something going on, always something new to do. – Doug, Sports
What do you think makes a New Yorker?
Understanding the weekend service changes for the subway, which seem to be out of control lately!
– Amanda, Events
What surprises you about New York or New Yorkers?
They're generally a well-mannered bunch. -Afroblanco, Music
When you leave New York, what do you miss the most?
I miss feeling like a member of the masses — you know, being able to walk out at any time of night, even if it's 4am, and see other people. Even though those people are sometimes creepy, it's nice to see that they're there. – Kat, Books
Do you know any tricks or insider info?
Work from home. – Angela, Fashion
Best corny tourist attraction that you secretly love?
Riding the Staten Island Ferry. -Nick, Nightlife/Photography
Best neighborhood bar?
Professor Thom's (East Village) – Chris, Manhattan
Best late night joint?
I love a late night run to Crif Dogs, even though on most visits I'm not even eating anything. You're pretty much guaranteed to bump into a fun mix of characters here as other places begin to shut down.
– Lara, Food
Best fancy schmancy restaurant?
Park Avenue Winter/Spring/Summer/Autumn. So amazingly delicious, and the fact that the menu and decor changes with the season gives you a reason to go back four times a year. Plus, if you do, the waitstaff totally remember you. -Adam, Comedy
Best place to meet members of the opposite sex?
Through friends or a social activity/group, particularly kickball. All of my friends who play have dated at least one other person from the league. It may seem incestuous, but you really can't argue with the results. -Kate, Managing Editor
Best live entertainment venue?
The subway, those breakdancing kids are so cute! Also I love the comedians on the A when you come home on a Sat or Sun after midnight, they're perfect for hangovers. – Stephanie, Kids & Family
How do you spend your free time?
Post a comment below and give us some buzz.
around the blog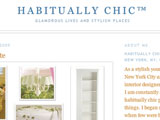 For the Habitually Chic Heather, inspiration and design are just two of the innumerable themes that can be found in abundance in both New York City as well as her blog.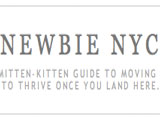 New to New York City? Unsure of how to start looking for an apartment? Curious about where you can start making friends? For many of these answers, you can turn to New York City newbie, Mary Hilton's blog. She made the move to the city from Washington D.C. a few years ago.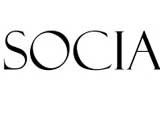 For those people who in High School just missed being voted the hippest, liveliest, or most fun person in the grade, there is now a new site for them to redeem their past social misfortunes.