around the blog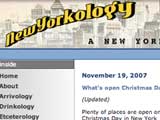 Courtesy of Amy Langfield, NewYorkology is the ultimate insider's guide to all things someone visiting New York needs to know, as well as some scoops many natives would appreciate.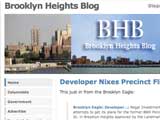 For all the goings on in "America's First Suburb," log on to Brooklyn Heights Blog. Homer Fink, best known as creator of irreverent blog, The Fink File, was feeling the pangs of "civic duty" when he decided to fill a gap in the blog world by compiling and covering events in the charming neighborhood of 11201.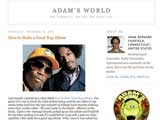 Hip-Hop's finest and Hollywood's up and coming are brought together in Adam's World.