cool eats
Paladar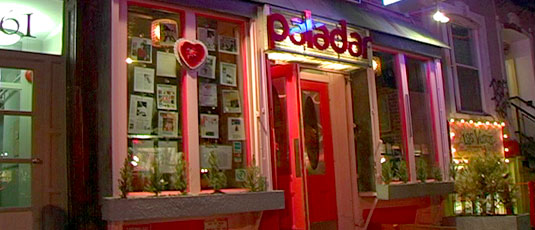 "I take a lot of pride in the fact that Latinos come to my restaurant," remarks Aaron Sanchez, chef and owner of the distinctive restaurant Paladar. "They identify with what we're trying to do, even though it's a bit away from the traditional." Paladar fuses old and new Mexican and Latin American flavors with additional international accents, resulting in an exciting global menu. Sanchez is a legendary cook and restraunteur with a long list of accomplishments from writing cook books to TV guest appearances – he even tied Iron Chef's Masharu Marimoto! He has worked with some of the biggest names in the food world yet his focus is still on delivering the finest, freshest, most palatable foods. Paladar is also known for its lively bar which features a creative and strong drink selection loved by both traditionalists and LES hipsters.
161 Ludlow Street, 10002
cool eats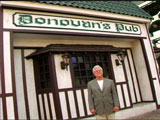 There is an old Irish saying that reads, "Men are like bagpipes – no sound comes from them until they are full." This might explain why there is never a quiet (or dull) moment at 11377's famous burger joint – Donovan's Pub!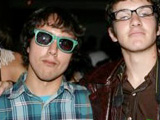 You might be a hipster if, like Lola Wakefield, your research into this fascinating culture of indie rock fans, thrift store shoppers, and vegetarians, painted a picture of, well, you.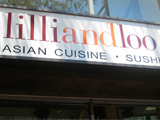 If you're living with Celiac's Disease you know that restaurant dining can be risky. However, a safe culinary experience is waiting to be had on Lexington Avenue at Lilli and Loo, a restaurant that works with the Gluten Intolerance Group to offer patrons gluten-free Asian cuisine in addition to their standard fare.