bar code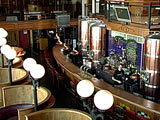 What better place to sip a beer in New York City than Chelsea Brewing Company, the largest microbrewery in all of Manhattan.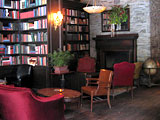 Step inside Park Slope's cavernous Union Hall and you find yourself transported to another era.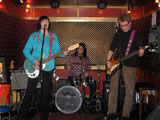 This sweets-shop-turned-nightspot features a rainbow of events from stand up comedy to adult spelling bees and quiz off's.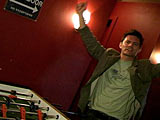 Long Island City nightlife is as vibrant and diverse as the artists who live there. Follow Shirley and Brandon as they sip drinks at two 11101 locales, the swanky Lounge 47 and laid back The Creek and the Cave.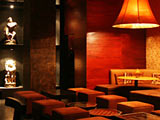 New York City is not only home to some of the best party-goers, it houses some of the best party spaces. Taj is an exotic lounge reminiscent of the Far East, smack in the middle of one of the clubbiest blocks in the city.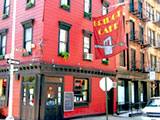 In the shadow of the austere Brooklyn Bridge sits New York City's longest operating drinking establishment, the aptly name Bridge Café.