Tag: food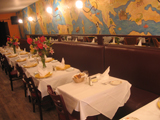 New York City's unofficial French mayor holds court in 10016, at the stove of culinary cafeteria Meli Melo. When owner and chef, Bernard Ros, opened in 1996, the surrounding neighborhood had little to offer, but Ros brought a vision for rich cuisine and a fresh, inviting setting.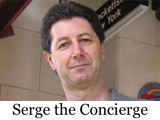 In 2003 Serge Lescouarnec began a concierge service that not only lent him an outlet for his affinity of wine and cheeses and servicing the hectic lives of New Jersey residents, but rhymed rather appropriately with his name. Thus the blog, Serge the Concierge began two short years later.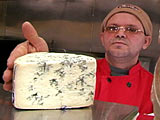 There's nothing stinky about shopping for fromage at Murray's Cheese shop. One of a kind customer service, not to mention the amazing variety, keeps people coming back.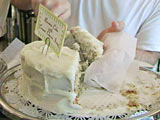 Open the door to Billy's Bakery and you feel like you're walking into your grandma's kitchen.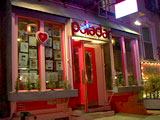 Paladar fuses old and new Mexican and Latin American flavors with additional international accents, resulting in an exciting global menu.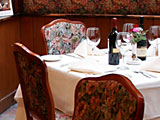 For over 15 years, Trattoria Alba has been serving some of the best Italian food in 10016.