segments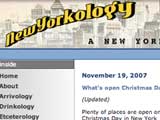 Courtesy of Amy Langfield, NewYorkology is the ultimate insider's guide to all things someone visiting New York needs to know, as well as some scoops many natives would appreciate.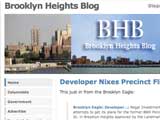 For all the goings on in "America's First Suburb," log on to Brooklyn Heights Blog. Homer Fink, best known as creator of irreverent blog, The Fink File, was feeling the pangs of "civic duty" when he decided to fill a gap in the blog world by compiling and covering events in the charming neighborhood of 11201.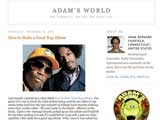 Hip-Hop's finest and Hollywood's up and coming are brought together in Adam's World.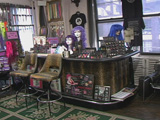 You might think the punk rock phase has died out and that Day-Glo colored hairdos only exist in 1980's teen movies. Luckily, nothing could be further from the truth.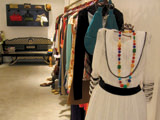 A handpicked array of vintage and vintage-inspired contemporary pieces offers Bluberi's 20-something female customers the trendiest of threads.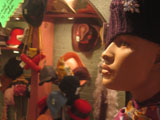 This small shop originally offered 20's and 30's vintage clothing before their love of hats blossomed into a full-fledged specialty.